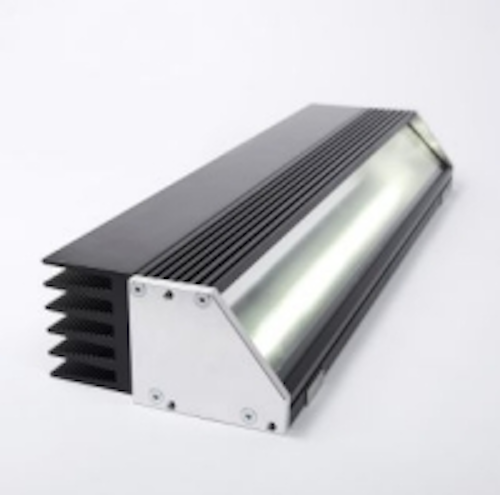 CORONA II LED line scan illuminators from Chromasens feature illumination strength of up to 2,500,000 lux and are designed specifically to improve the performance potential of line scan cameras. These LED lights are housed in IP54-rated aluminum and utilize a mirror to focus light, as to avoid chromatic aberrations, which is in contrast to illumination systems using rod lenses. In addition, the LED lights feature an XLC 4 controller, which serves as a power supply with adjustable current to control modular sections of the line light. The XLC 4 can also monitor temperature and supports USB, RS232, RS485, Ethernet, and PWM (pulse width modulation) access. CORONA II LED line scan illuminators are suitable for use in inspection applications, including color printing, textiles, glass tape, or aluminum.
To Learn More:
Contact:Chromasens
Headquarters: Konstanz, Germany
Product: CORONA II LED line scan illuminators
Key features: Illumination strength up to 2,500,000 lux, IP-54 rated aluminum housing, XLC 4 controller (Power supply, controls modular sections of line light, monitors temperature.)
What Chromasens says:
View more information on the CORONA II LED line scan illuminators.

View More Products| Locate a vendor or system integrator | Receive e-mail updates
Share new products that you think are particularly interesting or helpful by contacting James Carroll, Senior Web Editor, Vision Systems Design.
Join our LinkedIn group | Like us on Facebook | Follow us on Twitter | Connect on Google +