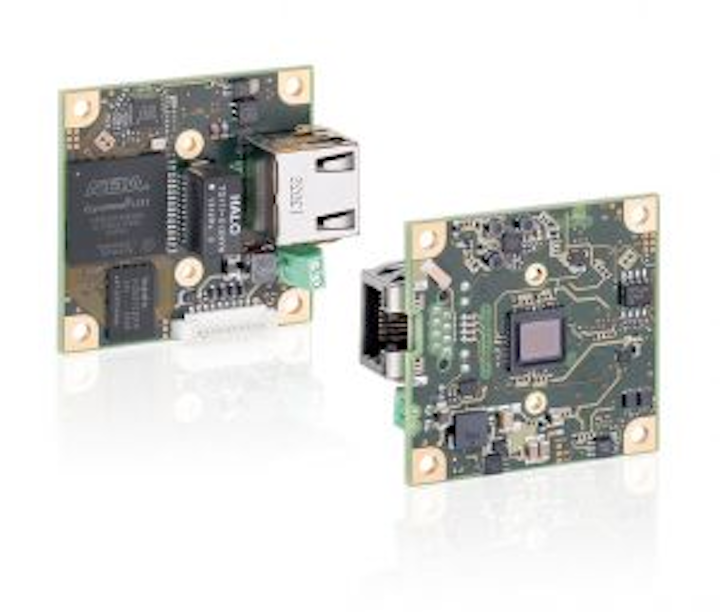 IDS Imaging Development Systems has released two new board-level camera models in its GigE uEye LE line. The UI-5481LE-M model is a 5MPixel (2560 x 1920 pixels) camera that features Aptina's MT9P031 CMOS monochrome image sensor that is suited for use in applications that require high detail, such as metrology. The UI-5581LE-C employs an MT9P006 Aptina CMOS sensor and features an "area-of-interest" function which enables it to stream 1080p full HD video at 30 fps. Both cameras deliver 14 fps and with GigE connectivity, can extend out to 100 meters. Additional uses for the GigE uEye cameras include factory automation, astronomy, microscopy, pharmaceutical, robotics, and packing applications.
To Learn More:
Contact:IDS Imaging Development Systems
Headquarters: Obersulm, Germany
Product: GigE uEye LE cameras
Key Features: Aptina CMOS image sensor, 5 MPixel (2560 x 1920 pixels), 14 fps, GigE interface, internal image memory of 60 MB.
What IDS Imaging Development Systems says:
View more information on GigE uEye LE cameras.

View More Products| Locate a vendor or system integrator | Receive e-mail updates
Share new products that you think are particularly interesting or helpful by contacting James Carroll, Senior Web Editor, Vision Systems Design.
Join our LinkedIn group | Like us on Facebook | Follow us on Twitter