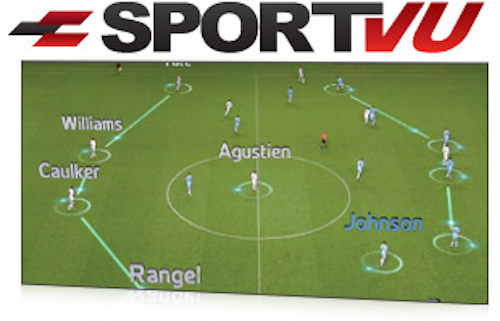 The NBA made an announcement this week that it will install motion tracking and player analyzing cameras from STATS in all of its arenas. (It had been used previously by selected teams.) These cameras, which are also in use in UEFA Champions League matches, are designed to track and analyze player movements.
SportVU's system employs the use of Sony cameras and STATS proprietary software. Cameras capture images of the players in the game and the SportVU player tracking system will provide data for speed, distance, player separation, and ball possession for detailed and targeted analysis of players and teams. The cameras can even track how tired a player is by observing his movements and tendencies, which may allow a coach to monitor minutes or find a less-winded replacement late in the game.

This is an interesting concept that will further advance the ability of scouts and coaches to analyze their players and opponents. But if you aren't an NBA fan, what you may find interesting is that the cameras used for SportVU were originally developed to track missiles.
An Israeli scientist named Miky Tamir created SportVU in 2005. Tamir's background is in missile tracking and advanced optical recognition, but with SportVU, he applied his knowledge and expertise to track football (soccer) matches in Israel. Obviously a jump from missile tracking to analyzing athletes is a big one. So what else could the system be used for?
One thought is that it could be used to observe laborers, factory workers, and construction workers. Given the fact that the system can monitor movements and measure fatigue, I would venture to say that it could certainly help to prevent accidents or injuries by identifying overtired, overstressed workers who could be put in harm's way by an oversight caused by exhaustion.
The possibilities don't end there though. Where do you see something like this being applied next?