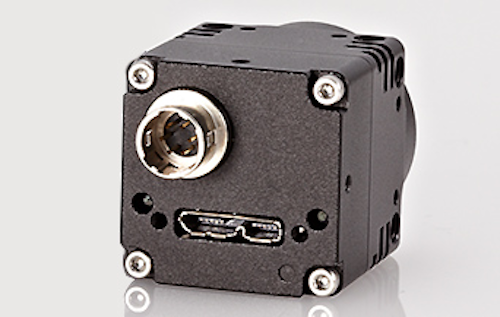 Icron Technologies Corporation and Sensor Technologies Co., Ltd. (Sentech), have announced a joint product interoperability between Sentech's USB 3.0 cameras and Icron's 100m fiber based USB extender, the USB 3.0 Spectra™ 3022.
Sentech's USB 3.0 cameras feature CMOS image sensors with 2592 x 1944 pixels with a 5Mpixel resolution and 14 fps speed. It is compatible with all standard industry drivers and comes with Sentech's viewing software and software development kit. With Icron's Spectra 3022 extender, Sentech's USB 3.0 cameras can be operated at full performance at distance of up to 100 meters.
"Sentech has been developing high quality vision solutions for over 20 years, serving a wide variety of market applications including industrial, medical, scientific, military, and traffic," said Glenn Antonelli, Vice President of Marketing at Icron. "Throughout the validation process we were quite impressed with the performance of Sentech's cameras and are very pleased to participate with them in our ExtremeUSB® Vision Interoperability program. No matter the application, customers can have confidence in using Sentech's USB 3.0 cameras over distances up to 100 meters."
View the press release.
Also check out:
World's first USB3 vision-compliant USB 3.0 15m active extension cable
USB 3.0 Interface and USB3 Vision Standard - Data, Facts, Setup and Migrating to USB
Share your vision-related news by contacting James Carroll, Senior Web Editor, Vision Systems Design
To receive news like this in your inbox, click here.
Join our LinkedIn group | Like us on Facebook | Follow us on Twitter