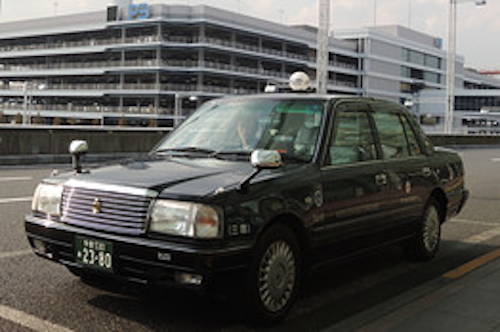 Tokyo-based taxi Kokosai Motorcars Co. is planning to implement camera systems in its vehicles that automatically detect when items are left behind.
The system will be comprised of four small cameras – two under the front seats, one on the ceiling, and one in the trunk. It will record images of the back seat before and after a passenger enters the taxi, and if the passenger leaves the car leaves an item behind that was not there before, the system will sound an alarm and alert the passenger/driver, according to the Wall Street Journal.
Kokusai Motorcars will begin installation of the camera system in all 3,100 of its taxis beginning in the spring of 2014 at an estimated cost of about ¥50,000 ($500) per car. It won't stop there though, as the company has plans to sell the system to other taxi companies. The taxi company did make sure to mention the fact that it won't capture clear images of people's faces, and it will also post signs notifying passengers that there are cameras within the vehicle.
View the Wall Street Journal article.
Share your vision-related news by contacting James Carroll, Senior Web Editor, Vision Systems Design
To receive news like this in your inbox, click here.
Join our LinkedIn group | Like us on Facebook | Follow us on Twitter | Check us out on Google +