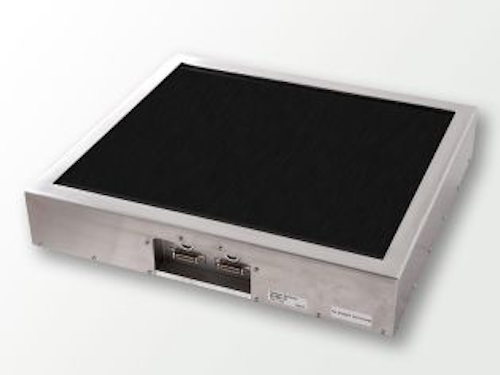 Teledyne DALSA's new Shad-o-Box HS X-ray detectors feature active areas of 10.4 by 6.9 cm (768 x 512 pixels) and 10.4 x 13.9 cm (768 x 1024 pixels), respectively. Both have a 135 µm pixel size and leverage CMOS image sensing technology, which enables delivery of low-dose X-ray images and yields higher image quality than a-Si flat panels and image intensifier devices. The Shad-o-Box also features a Gigabit Ethernet interface, 14-bit digitization of images, software development kit, drivers, and programming support.
To Learn More:
Contact:Teledyne DALSA
Headquarters: Waterloo, Ontario, Canada
Product: Shad-o-Box HS detectors
Key Features: Active area of up to 10 x 15 cm, 4-5 lp/mm resolution, real-time image transfer via Gigabit Ethernet interface, software development kit.
What Teledyne DALSA says:
View a Teledyne DALSA press release.
View More Products
Locate a vendor or system integrator in Vision System Design's Buyer's Guide
Share new products that you think are particularly interesting or helpful by contacting James Carroll, Senior Web Editor, Vision Systems Design.