2013 highlights in vision: Infrared imaging
A recent report predicted that global infrared imaging sales would reach $3.86 billion in 2017. Whether or not sales actually reach this mark is an unknown, but what is not, is the fact that 2013 saw quite a number of interesting infrared imaging applications and product releases. Here is a look at some of them.

Dec 24th, 2013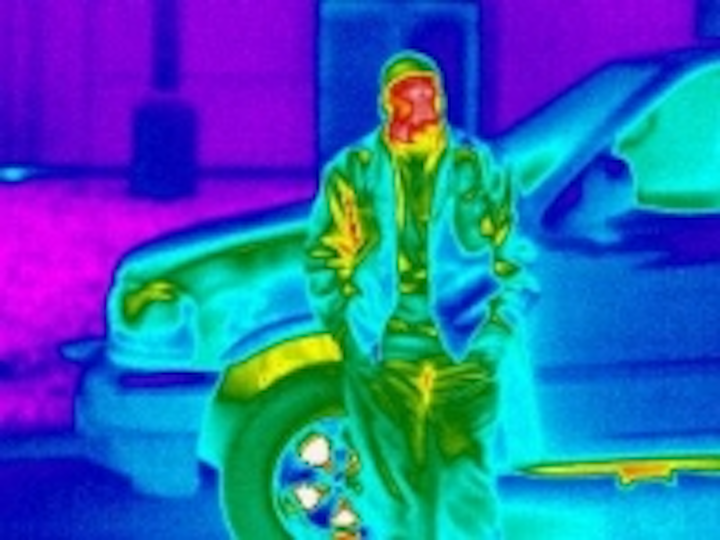 As yet another year winds down and we look toward 2014 and beyond, let's pause for a moment and take a look back at what 2013 brought us. Specifically, let's revisit what the year brought us when it comes to infrared imaging applications and products.
Infrared imaging as a market is growing, so much so that a recent market report predicted that global sales would grow from $2.18 billion in 2011 to $3.86 billion to 2017, at an estimated compound annual growth rate of 9.5%. The report suggests that this growth will come as a result of growth in commercial applications, as well as automotive applications. (To read more on this, click here.)
Whether or not global sales reach this mark is an unknown, but what is not, is the fact that we saw quite a number of interesting applications and product releases this year. Here is a look at some of our coverage of infrared imaging throughout the year:
Infrared imaging articles
Infrared imaging products

Webcast
These items are simply a glance at the year in infrared imaging, and do not represent the entire breadth of our coverage throughout the year. To learn more about infrared imaging, take a look through our past content by clicking here, or here.
Also check out:
(Slideshow) The 12 months of vision: A holiday review of the year in machine vision
Five machine vision applications to keep an eye on in 2014

Share your vision-related news by contacting James Carroll, Senior Web Editor, Vision Systems Design
To receive news like this in your inbox, click here.
Join our LinkedIn group | Like us on Facebook | Follow us on Twitter | Check us out on Google +