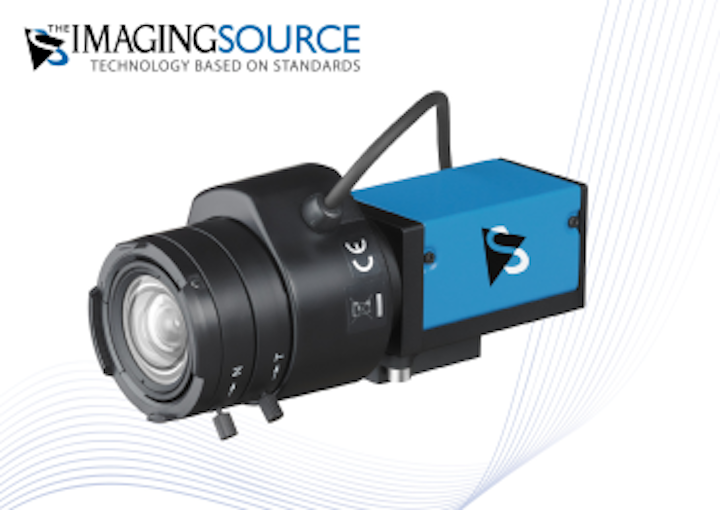 IndustrialGigE cameras with auto iris control were developed by The Imaging Source for machine vision applications. The cameras come in a 29 x 29 x 57 mm casing with a C/CS lens mount. With the camera's auto iris control, powered auto iris lenses can be driven. These cameras are available in color, monochrome, and Bayer models with resolutions from VGA to 5 Mpixel with frame rates up to 150 fps. Software support, as well as drivers for LabVIEW, HALCON, DirectX, Twain, and WDM are included. The cameras are suitable for use in automation, traffic surveillance, quality assurance, medicine, logistics, microscopy, and security.
To Learn More:
Contact:The Imaging Source
Headquarters: Bremen, Germany
Product: GigE machine vision cameras
Key Features: 29 x 29 x 57 mm casing, C/CS lens mount, auto iris control, VGA to 5Mpixel with frame rate up to 150 fps, software and drivers included.
What The Imaging Source says.
View more information on theGigE cameras.

View More Products
Locate a vendor or system integrator in Vision System Design's Buyer's Guide
Share new products that you think are particularly interesting or helpful by contactingJames Carroll, Senior Web Editor, Vision Systems Design.