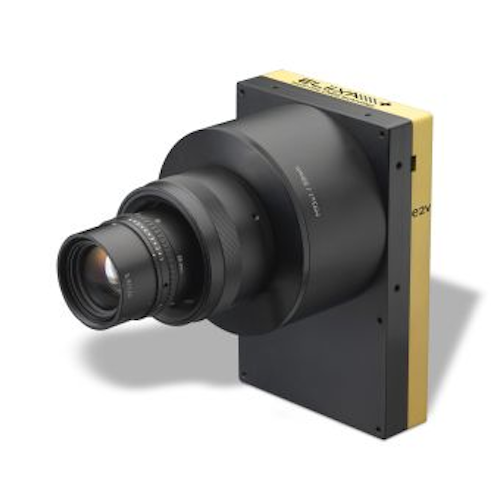 e2v has launched color versions of its ELiiXA+line scan cameras designed for high resolution document scanning and the inspection of printing, flat panel displays, printed circuit boards, food, pharmaceutical, and raw material surfaces. These cameras are available in 16k/8k and 8k/4k models and are equipped with e2v CMOS image sensors. In addition, the cameras provide high line rates of up to 95,000 lines per second, which when combined with a low noise level, provides a high signal to noise ratio. e2v will showcase the ELiiXa+ cameras at NI Week from August 5-8 in Austin, Texas.
NI Week booth number:823
To Learn More:
Contact:e2v
Headquarters: Chelmsford, Essex, England
Product: ELiiXA+ line scan cameras
Key Features: CMOS image sensor, available in 16k/8k and 8k/4k models, line rates up to 95,000 lines per second, 10µm RGB pixels in true color mode.
Whate2v says:
View more information on the ELiiXA cameras.
View More Products
Locate a vendor or system integrator in Vision System Design's Buyer's Guide
Share new products that you think are particularly interesting or helpful by contactingJames Carroll, Senior Web Editor, Vision Systems Design.