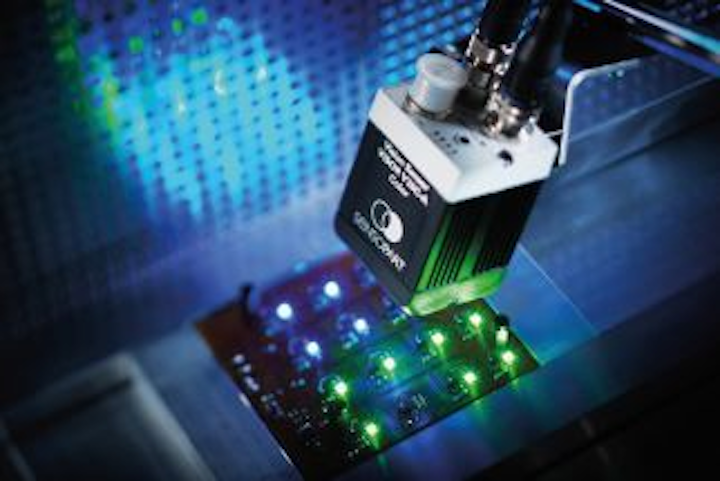 SensoPart's VISOR Colorsensor enables automation of previous visual inspections and the expansion of existing processes to included color analysis. By combining color and object detection, the sensor opens up a new variety of applications such as quality inspection of automotive components, machine construction, and inspection of colored LEDs and color screens. The sensor is equipped with a color chip (WVGA or SXGA resolution) and the hi-res version of the sensor's 1.3 megapixels enable precise analysis of image details. Software is also included with the VISOR sensor which consists of configuration and viewer software with hierarchal user rights and integrated context-sensitive help.

To Learn More:
Contact:SensoPart
Headquarters: Gottenheim, Germany
Product: VISOR Color vision sensor
Key Features: Color and object detection, 1.3 megapixels (hi-res version), included software, integrated LED illumination.
What SensoPart says.
View more information on theVISOR Color sensor.

View More Products
Locate a vendor or system integrator in Vision System Design's Buyer's Guide
Share new products that you think are particularly interesting or helpful by contactingJames Carroll, Senior Web Editor, Vision Systems Design.