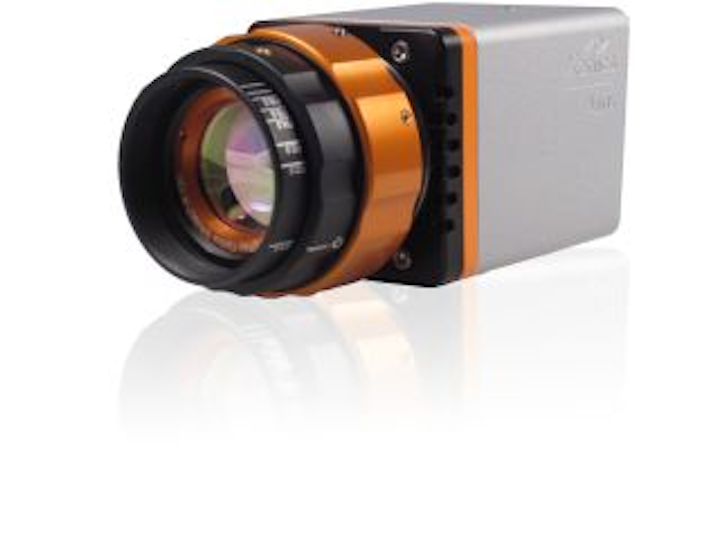 TheLynx-CL and Lynx-GigE cameras from Xenics on display at Control Trade Fair 2013 are uncooled SWIRline-scan cameras. They are reportedly capable of providing high-resolution information about quality assurance measurements and match the absorption spectra of low level photo emissions and provide increased subsurface penetration depth images. Lynx cameras are offered in multiple line resolutions: 512, 1024, or 2048, which can offer a substitute for multiple-camera solutions.
Control 2013 booth: 1602 (Partnered with Stemmer Imaging)
To Learn More:
Contact:Xenics
Headquarters:Leuven, Belgium
Product:Lynx-CL and Lynx-GigE cameras
Key Features: Image resolution up to 2048 line pixels, smallest SWIR line-scan camera, and small form factor.
What Xenics says:
To read what Xenics says about its:
• Lynx-CL camera, click here.
• Lynx-GigE camera, click here.
Additional information:

View a full list of exhibitors at the Control Trade Fair 2013.
Share new products that you think are particularly interesting or helpful by contactingJames Carroll, Senior Web Editor, Vision Systems Design