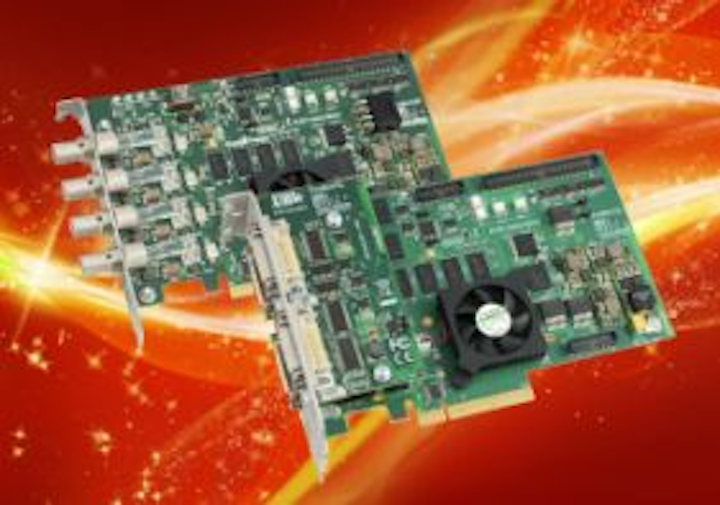 The FireBird series of frame grabbers comes in quad, dual and single CoaxPress versions, as well as Camera Link dualcomm Ethernet over coax adapters (Deca), dual Deca and quad base formats. All cards in the Firebird range use the latest FPGA families and offer DDR3 memory and Gen2 PCI Express interfaces. Multi-channel CoaXPress cards can provide simultaneous video acquisition from each CoaXPress link, with each link supporting up to 6.25 Gbps, while simultaneously providing a 20.8 megabyte per second uplink.
Image Sensing 2013 booth: 49
To Learn More:

Contact: Active Silicon
Headquarters: Iver, England, UK
Product:FireBird frame grabbers
Key Features: 8-lane Gen2 PCI Express interface, multiple formats, 20.8 MB/second uplink, supported under Linux, Mac OS X as well as Windows 32 bit and 64 bit.
What Active Silicon says:
View more information on FireBird frame grabbers.
Additional information:
View a full list of exhibitors at Image Sensing Show 2013.
Share new products that you think are particularly interesting or helpful by contacting James Carroll, Senior Web Editor, Vision Systems Design.