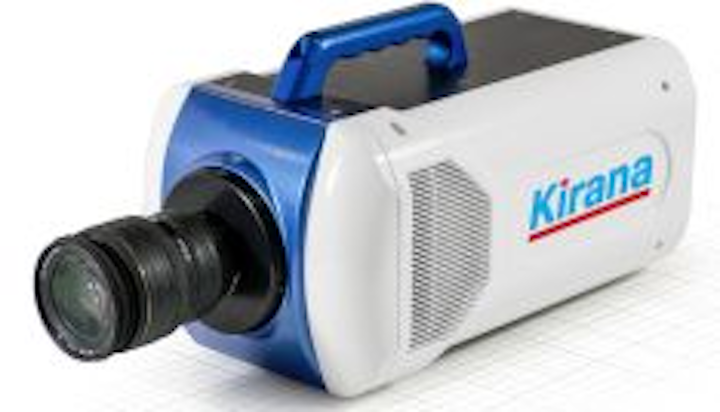 Specialised Imaging Ltd.'s Kirana is a new digital video camera that combines the flexibility of video technology with the resolution of a framing camera. The Kirana is able to deliver a resolution of 924 x 758 pixels at up to two million frames per second. Features on the Kirana include triggering facilities, timing control, a variety of output signals and a software package that comes with full measurement and image enhancement functions. Kirana will be on display at the Image Sensing Show 2013.
To Learn More:
Contact:Specialised Imaging Ltd.
Headquarters: Tring, England, UK
Product: Kirana digital video camera
Key Features:924 x 768 pixel resolution, two million frames per second speed, timing control, software package with imagine enhancement.
What Specialised Imaging Ltd. says:
View more information on the Kirana on the Specialised Imaging Ltd website.
Additional information:
View a full list of exhibitors at Image Sensing Show 2013