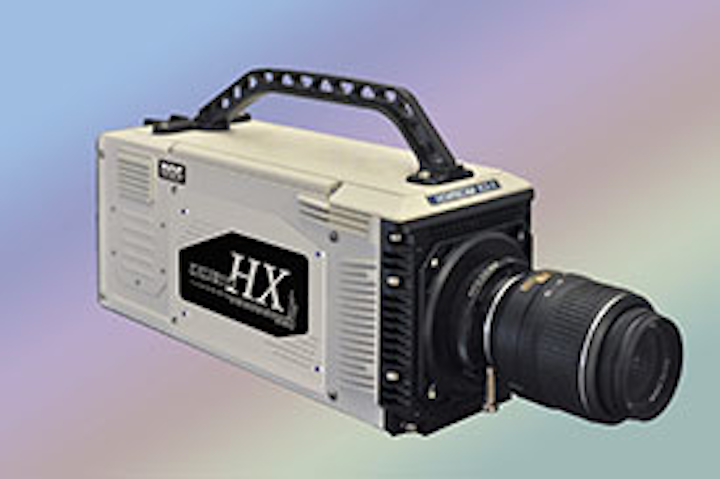 The NAC Memrecam HX-3 from NAC Image Technology Inc. is the newest member of the HX Family of high-speed digital cameras. The HX-3 provides available memory storage up to 64GB in a compact design. It also features a CMOS sensor, a shielded heat exchanger, a variable framing profile, and versatile recording functions. NAC Image Technology suggests that the camera is suitable for use in explosives and pyrotechnics, ballistics, missile launch, projectile tracking, component tracking and more. NAC's Memrecam HX-3 will be on display at Image Sensing Show 2013.
Image Sensing 2013 booth: 41
To Learn More:
Contact:NAC Imaging Technology Inc.
Headquarters: Simi Valley, Calif., United States
Product: NAC Memrecam HX-3
Key Features: CMOS sensor, shielded heat exchanger, variable framing profile, 5 megapixel resolution, 2,000 fps, ruggedized for range use.
What NAC Image Technology Inc. says:
View more information on the NAC Memrecam HX-3.
Additional information:
View a full list of exhibitors at Image Sensing Show 2013
Share new products that you think are particularly interesting or helpful by contacting James Carroll, Senior Web Editor, Vision Systems Design.