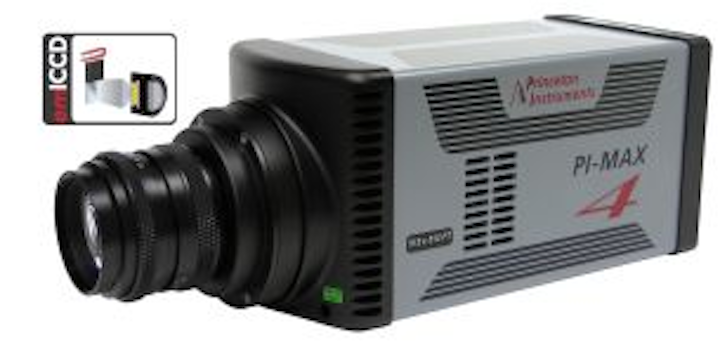 The emICCD camera from Princeton Instruments, which will be featured at LASER World of Photonics 2013, is able to combine the advantages of intensifiers (i.e., ultrashort, subnanosecond exposure times) and the benefits of EMCCDs (i.e., linear gain and high quantum efficiency) to provide single-photon sensitivity and quantitative performance for scientific imaging and spectroscopy applications.

Laser 2013 booth: 109
To Learn More:
Contact:Princeton Instruments
Headquarters: Trenton, N.J., United States
Product: emICCD camera
Key Features: Single-photon sensitivity, calibrated, high-precision timing generator, high frame rate
What Princeton Instruments says:
View a Princeton Instruments press release.
Additional information:
View exhibitor list for LASER World of Photonics 2013.

Share new products that you think are particularly interesting or helpful by contacting James Carroll, Senior Web Editor, Vision Systems Design