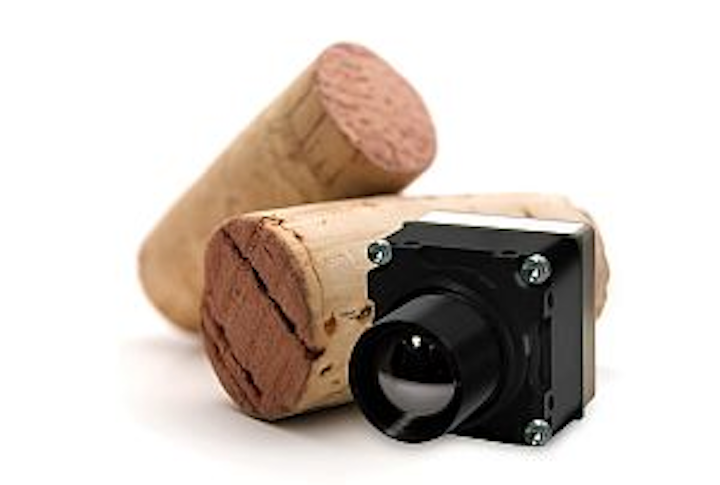 The compact Quark thermal camera core's design is based on wafer-level packaging of the microbolometer sensor. This design enables ultrasmall volume of less than 0.5 cubic inches, low mass of less than 20 g, and a shock rating of 800 Gs, which makes the camera suitable for integration into applications where space is constrained and the deployment environment sustains heavy vibration, such as unmanned vehicles and military/security surveillance operations.
FLIR Systems
Portland, OR, USA
-- Posted by Vision Systems Design

---
NEW PRODUCT PRESS RELEASE
QUARK: FLIR'S LATEST REVOLUTIONARY THERMAL CAMERA CORE
Enables broad base of new applications, opens new markets
Portland, OR – FLIR Systems (NASDAQ: FLIR) has its new Quark. A quantum leap ahead in the design and capability of longwave thermal camera cores, Quark provides leading-edge imaging performance and reliability in a compact, lightweight package.

Quark's innovative design is enabled by wafer-level packaging of the microbolometer sensor. These design breakthroughs allow a number of new capabilities and features, including ultra-small volume (less than 0.5 cubic inches), low mass (less than 20 grams), and a shock rating of 800 g's.
The Quark is a feature-rich thermal camera core that gives OEM remarkable versatility and the ability to integrate Quark into a wide range of applications.
About FLIR Systems:
Pioneers in all aspects of infrared technology, FLIR designs, manufactures, and supports thermal imaging systems and subsystems for industrial, scientific, government, commercial, and firefighting applications. With a nearly 50-year history of infrared innovation, +300,000 systems in use worldwide, and development centers and sales offices in over 60 countries, FLIR is the world leader in thermal imaging technology.
SOURCE: FLIR