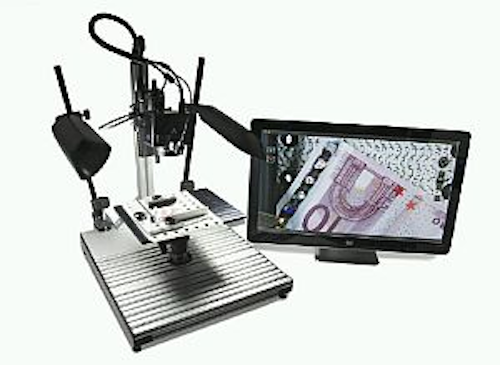 GoldenEye is an industrial camera communication tool that uses cloud service and Internet access to control an inspection camera remotely, enabling operators to view high-quality video and still images of a target device. Remote imaging of designs and devices under test reduces shipping and inspection times for users, providing quality control in scattered production and development environments. Multiple users can view live video simultaneously or check saved images and videos in cloud service at their convenience. All users need an identification key to review video or archived images.
OptoFidelity
Tampere, Finland
--Posted by Vision Systems Design

---
NEW PRODUCT PRESS RELEASE
OptoFidelity GoldenEye – Solution for the Product Quality Control in Global Production Network
A picture tells more than a thousand words, and a live video tells more than a million words. The R&D and production nowadays often take place in different countries, but the details, design etc. of devices must still be audited occasionally. The OptoFidelity GoldenEye camera communication tool is an option for travelling and shipping of devices. It is a professional camera-based communication tool using cloud service and Internet. The users can control the camera remotely and view high quality video and still images of a target device.
The system can be used wherever you have access to the Internet, and it is not dependent on the time or space, which is an asset in multinational environment. Several users can view the live video at the same time, or they can check saved images and videos in cloud service whenever they have time. Images are secured, and all users need an identification key to be able to see live video or archived images.
Benefits of OptoFidelity GoldenEye:
- Fast and efficient communication
- Helps to save natural resources, time and money
- Shortens R&D times
- Fast decision making
- Reduces travelling and shipping of devices
- Multifunctionality
- Easy access wherever you have Internet
- High image quality
- Remote control
- High security level
OptoFidelity Ltd. is a high-tech company focusing on machine vision and optical measuring technology. Our solutions help our customers to shorten their R&D process. We also provide customized measuring systems and engineering services related to machine vision technology.
SOURCE: OptoFidelity Ltd.