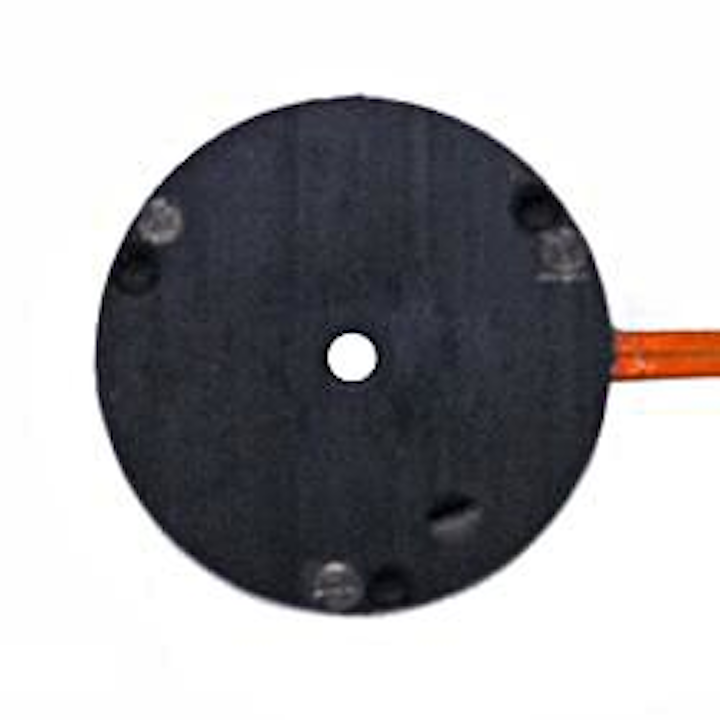 The UNIBLITZ N-CAS TS2S is the second aperture size available in the TS series of shutters. Like the DSS series, TS2S eliminates the external protruding actuator and contains no other interfering components. The sub-miniature or low-profile flag shutter has the "flag" built internally, which enables it to be concentrically mounted. It can be configured normally open or normally closed since it is unistable. The shutter can also be operated by the VDM1000 shutter controller for camera applications that require faster transfer times, and can be customized.
Vincent Associates
Rochester, NY, USA
-- Posted by Vision Systems Design

---
NEW PRODUCT PRESS RELEASE

Vincent Associates Showcases New UNIBLITZ Shutter Products
Rochester, NY - At SPIE Defense, Security, and Sensing 2011 conference conference in Orlando, Florida, Vincent Associates showcased its sub-miniature flag shutter alternative the UNIBLITZ N-CAS TS Series. The TS2S Series is the latest technology available from UNIBLITZ. The TS2S is the second aperture size available in the revolutionary TS series of shutters that offer all of the benefits of a flag shutter in an improved design. The TS2S shutter is a small, compact, patent-pending shutter that, like the DSS series, has eliminated the external protruding actuator and contains no other interfering components.
This new "direct drive" system eliminates all linkages between the actuator and the internal flag shutter blade. This is a subminiature or low profile flag shutter with the "flag" built internally. This enables the shutter to be concentrically mounted and the enclosed design makes it easier to install into a customer application. The TS2S can be configured normally open or normally closed since it is uni-stable. The reliability of this shutter has been enhanced by containing only two moving parts – the rotor and the blade. When paired with the VED24 shutter controller, the TS2S will provide reliability in a small package. The TS2S can also be operated by the VDM1000 shutter controller for applications that require faster transfer times. With our custom capabilities, we can customize the TS series for the same applications as any flag type shutter.
The other aperture in the TS series is a 6mm device, the TS6B. This device is bi-stable and is also a sub-miniature flag shutter alternative. The TS6B Series as with the DSS Series can be driven with the new ED12DSS shutter driver which operates at +12VDC. The TS Series and the DSS Series are significant innovations from Vincent Associates, with enhanced reliability due to the notable reduction in moving parts. The apertures presently available are the TS6B (6mm aperture), the DSS10 (10mm aperture), the DSS20 (20mm aperture) and the DSS25 (25mm aperture). The DSS Series devices are also guaranteed for 2 Million cycles (a first for Vincent Associates).
The NS65B is a new 65mm bi-stable device to further expand the NS line. This 65mm aperture has a total of seven moving parts, six of which are the blades themselves! The NS65 is presently the same overall diameter as our un-housed CS65. The NS65 is currently a bi-stable shutter and no power is required to hold the shutter in either the open or closed state. This device can be operated with the VDM1000 controller or the ED12DSS.
For more than 40 years, Vincent Associates has been supplying the UNIBLITZ electro-programmable shutter systems worldwide, addressing numerous demanding applications.
Vincent Associates is the manufacturer of UNIBLITZ electronic shutters and shutter systems based in Rochester, NY, with distribution centers worldwide. Vincent Associates provides shutter solutions to a wide variety of consumers after rigorous testing to ensure application with confidence.
SOURCE: Vincent Associates