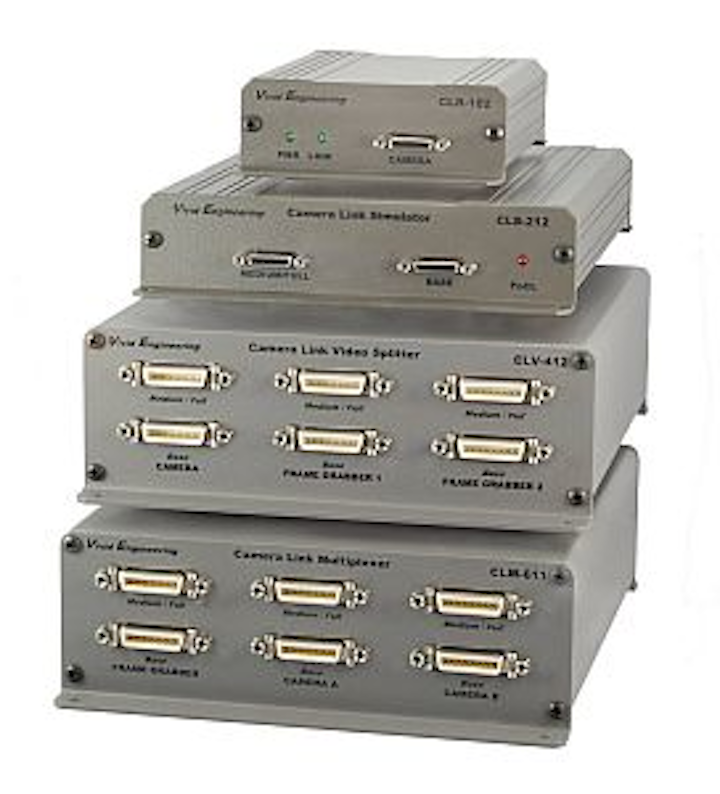 NEW PRODUCT PRESS RELEASE
Vivid Engineering (Shrewsbury, MA, USA) is pleased to announce five new supporting products for Camera Link applications.
The CLR-101C is an economy-priced repeater. The CLR-102 repeater is also an adapter, enabling the use of Power over Camera Link (PoCL) cameras with standardframe grabbers. The CLS-212 simulator incorporates special features for testing/exercising PoCL devices. The CLV-412 splitter distributes the video from any camera (base, medium, full, 80-bit) to four frame grabbers. Finally, the CLM-601 multiplexer interfaces four any-configuration cameras to one frame grabber.
All products include a multi-nation power supply and are housed in rugged aluminum enclosures.
SOURCE:Vivid Engineering

-- Posted byVision Systems Design