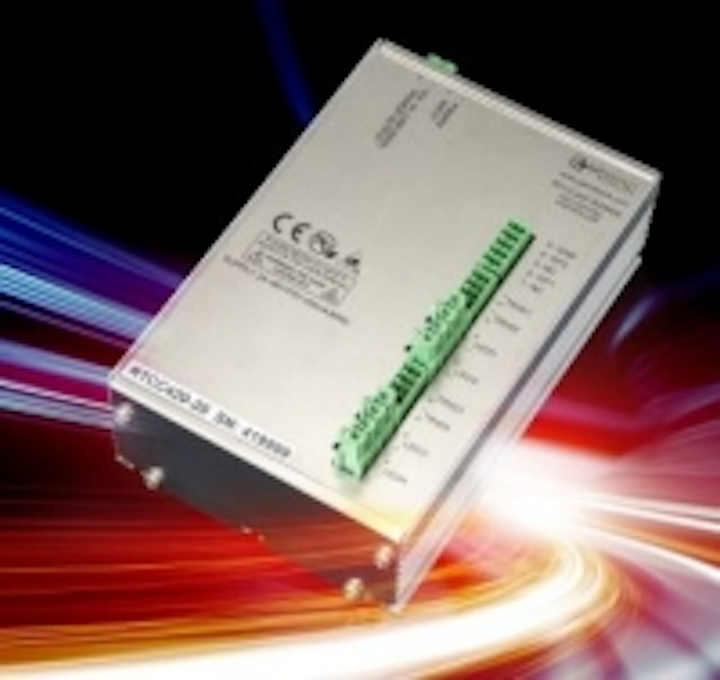 Gardasoft will showcase two of its recently-launched products at the AIA Vision Show in Boston from April 15-17: The RTCC4 Series of 4-channel LED light controllers, and the RC Series of 1-channel LED light controllers. RTCC4 combines lighting control with trigger timing and features two extra digital outputs to standard Gardasoft RT controllers. The RC Series are single-channel LED controllers that, like the RTCC4, utilize Gardasoft's SafePower and SafeSense patented technology. RC controllers have the flexibility to operate in continuous (constant current of up to 1.2A) or strobe modes (pulsing to 2A possible with up to 10X safe overdriving capability.) Both the RTCC4 and RC series of controllers are suitable for use in machine vision applications.
AIA Vision Show booth number: 401
To Learn More:
Contact: Gardasoft
Headquarters: Cambridge, UK
Product: RTCC4 and RC Series of LED controllers
Key Features: Continuous or strobe operation, maximum power rating of 25W, configurable by Ethernet or push-button interface depending on model (RC Series), combines lighting control with trigger timing, two extra digital outputs, encoder input (RTCC4).

What Gardasoft says:
View more information on the RC Series.
View more information on the RTCC4 Series.

View More Products| Locate a vendor or system integrator | Receive e-mail updates
Share new products that you think are particularly interesting or helpful by contacting James Carroll, Senior Web Editor, Vision Systems Design.
Join our LinkedIn group | Like us on Facebook | Follow us on Twitter | Connect on Google +