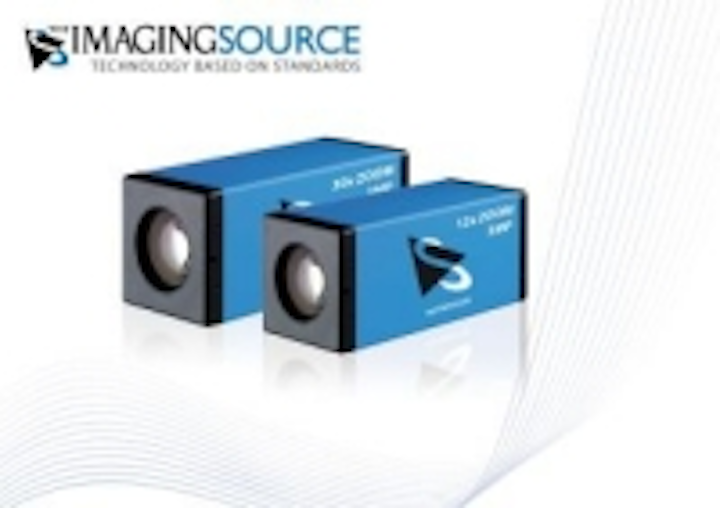 The Imaging Source has announced a new series of Power over Ethernet GigE cameras with integrated 12x and 30x motorized zoom. The cameras, which are available in 3 MPixel and 5 MPixel models, feature Aptina CMOS image sensors and achieve frame rates up to 15 fps in 5 MPixel mode. Zoom, focus, iris, and a mechanical infrared cut filter—which can be switched in and out of the camera's view—can be manually controlled by the camera's included software. The 5 MPixel model can achieve a frame rate of 33 fps in full HD and up to 132 fps in VGA mode. These GigE zoom cameras from The Imaging Source are suitable for use in factory automation, traffic surveillance, quality assurance, medicine, logistics, and CCTV applications.
To Learn More:

Contact: The Imaging Source
Headquarters: Charlotte, NC, USA
Product: 12x and 30x GigE zoom cameras
Key Features: Aptina CMOS image sensors, 15 fps (5 MPixel), 22 fps (3 MPixel), GigE interface, Power over Ethernet, 12x and 30x motorized zoom.

What The Imaging source says:
View more information on the GigE zoom cameras.

View More Products| Locate a vendor or system integrator | Receive e-mail updates
Share new products that you think are particularly interesting or helpful by contacting James Carroll, Senior Web Editor, Vision Systems Design.
Join our LinkedIn group | Like us on Facebook | Follow us on Twitter | Connect on Google +