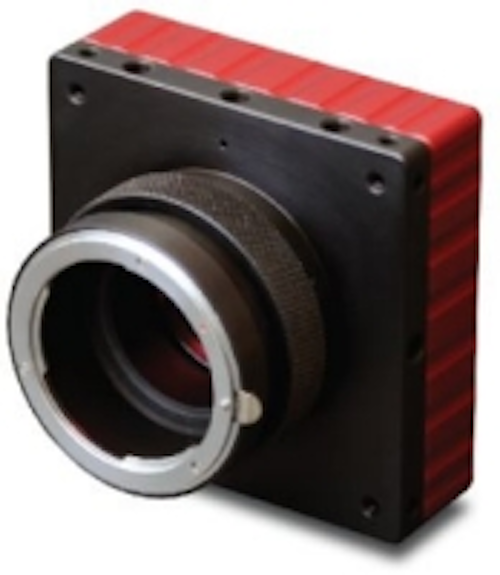 IO Industries will showcase its new high-performance 12-megapixel camera, the Flare 12M125xCL at SPIE Photonics West 2014 in San Francisco from February 1-6. This camera is available in either color or monochrome versions of the CMV12000 CMOS image sensor from CMOSIS with 5.5 µm x 5.5 µm pixel size. Two 10-tap Camera Link interfaces are used for image output, including an 8-bit format which allows full 4,096 x 3,073 imaging at 124 fps and a 10-bit format which allows full resolution imaging at 99 fps. In addition, the Flare 12M125xCL camera features global shutter operation, programmable exposure modes with HDR options, auto exposure and color balancing, and an operating temperature range of -30°C to 45°C (-22°F to 113°F). These cameras are suitable for use in factory automation inspection and monitoring and research applications.
SPIE Photonics West 2014 booth number: 4516
To Learn More:

Contact:IO Industries
Headquarters: London, ON, Canada
Product: Flare 12M125xCL camera.
Key Features: CMV12000 CMOS image sensor, 5.5 µm x 5.5 µm pixel size, two 10-tap Camera Link interfaces, and 8- and 10-bit digital formats.
What IO Industries says:
View more information on the Flare12M125xCL camera.

View More Products| Locate a vendor or system integrator | Receive e-mail updates
Share new products that you think are particularly interesting or helpful by contacting James Carroll, Senior Web Editor, Vision Systems Design.
Join our LinkedIn group | Like us on Facebook | Follow us on Twitter | Connect on Google +