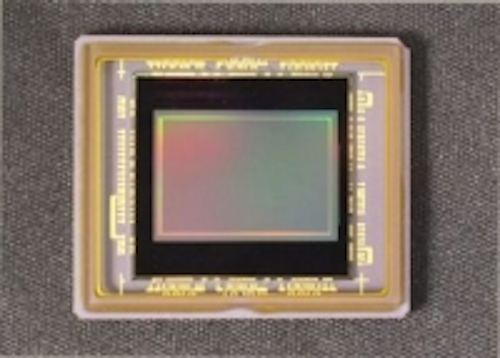 Aptina Imaging is now shipping its AR1011HS, the first 1" 4K (3840 x 2160 pixel) image sensor, which is designed specifically for security and surveillance applications. The AR1011HS sensor is a 10.8 MPixel CMOS image sensor with a 3.4 µm x 3.4 µm pixel size and 84dB dynamic range which achieives a frame rate of 60 fps and 120 fps for 1080p HD mode. The RGB sensor also has an imaging area of 13.5 mm x 9.2 mm, a data rate of 13.824Gbps, and a 12-bit data format. Arecont Vision was the first camera manufacturer to integrate the Aptina AR1011HS 4K image sensor into an IP security camera, having recently demonstrated the camera at ISC West 2014.
To Learn More:

Contact:Aptina Imaging
Headquarters: San Jose, CA, USA
Products: AR1011HS CMOS image sensor
Key Features: 1" 3840 x 2160 pixel array, 4 µm x 3.4 µm pixel size, 84dB dynamic range, of 60 fps and 120 fps for 1080p HD mode.
What Aptina says:
View more information on the AR1011HS.

View More Products| Locate a vendor or system integrator | Receive e-mail updates
Share new products that you think are particularly interesting or helpful by contacting James Carroll, Senior Web Editor, Vision Systems Design.
Join our LinkedIn group | Like us on Facebook | Follow us on Twitter | Connect on Google +