Page 2: Infrared cameras spot coal self-combustion hazards
When storing or loading large amounts of coal, self-combustion is a safety hazard, as the temperature of coal rises and can ignite when exposed to oxygen. To avoid this, dry bulk terminal company OBA had infrared cameras installed to monitor coal temperatures that signal potential hazards before they occur.

Jun 26th, 2014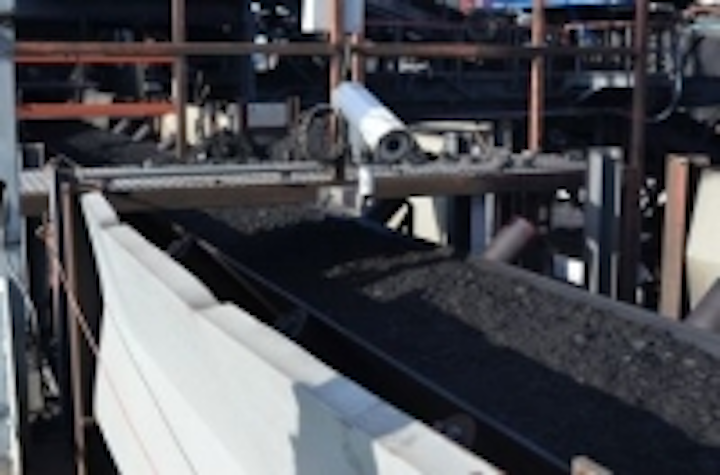 Operators make use of a proprietary software system that provides color codes to communicate about the real-time status of the coal loads. Code green represents a safe temperature, code yellow means the temperature is rising, and code red means that temperatures are above 131°F, prompting an alert that stops the conveyor, preventing the "at-risk" coals from being loaded.
In addition to monitoring coals on the conveyor before it is loaded, large piles are inspected at least once per week. For this, OBA combines the use of a temperature probe—the traditional method for measuring temperatures—with a FLIR E6 handheld thermal imaging camera.
This handheld camera features a 320 x 240 uncooled microbolometer focal plane array and is used to quickly spot where something has gone wrong.
"When we receive a code yellow in the control room, we use the E6 to go up there and see with our own eyes what is going on. The camera is very robust and very easy to handle, even with gloves on," said Meijer.
View more information.
Also check out:
(Slideshow) Six different ways infrared imaging technology is being used
FLIR Systems to provide infrared imaging technologies to Infinite Red Bull Racing team
Vehicle attempting to break world land speed record has vision system put to the test
Share your vision-related news by contacting James Carroll, Senior Web Editor, Vision Systems Design
To receive news like this in your inbox, click here.
Join our LinkedIn group | Like us on Facebook | Follow us on Twitter | Check us out on Google +
Page 1 | Page 2