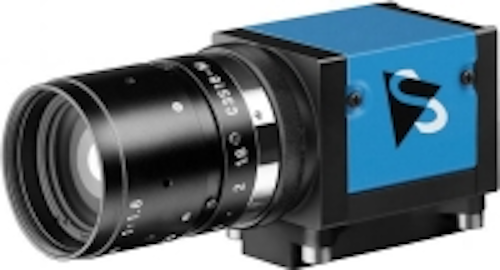 Icron Technologies and The Imaging Source have announced joint product interoperability between The Imaging Source's USB 3.0 cameras and Icron's 15-meter USB 3.0 Spectra 3001-15 active copper cable.
USB 3.0 cameras offered by The Imaging Source are available in color or monochrome in models ranging from VGA to the 13 MPixel DFK AFU130-L53 camera. DFK AFU130-L53 color cameras, which are the latest USB 3.0 cameras released by The Imaging Source, feature 1/2.5" Sony Exmore CMOS image sensors and can capture full HD video at up to 30 fps and 13 Mpixel images at 1 fps. In addition, the cameras feature integrated 5.3 mm lenses, industrial housing, and accompanying software, which includes drivers for LabView, HALCON, DirectX, Twain and WDM.
Additional USB 3.0 camera models from The Imaging Source are available with Aptina and Sony sensors and can capture video up to 120 fps. In addition, the cameras ship with control and acquisition software for Windows XP, Vista, 7, and 8.
Icron's Spectra 3001-15 is a 15-meter bus-powered copper cable that extends USB 3.0 at 5Gbps and features locking connectors per the AIA's USB3 Vision specifications. The cable provides full 5V, 900mA of current and includes the ExtremeUSB suite of features, which includes transparent USB extension, true plug and play (no software drivers) and compatibility with all major operating systems, including Windows 8.
View more information on the Icron Spectra 3001-15.
View more information on USB 3.0 cameras from The Imaging Source.
Also check out:
USB CAMERAS AND INTERFACES: Camera and peripheral vendors tout USB 3.0 interface performance
Getting up to speed on USB3 Vision
AUTOMATICA 2014: Innovations in automation and robotics

Share your vision-related news by contacting James Carroll, Senior Web Editor, Vision Systems Design
To receive news like this in your inbox, click here.
Join our LinkedIn group | Like us on Facebook | Follow us on Twitter | Check us out on Google +