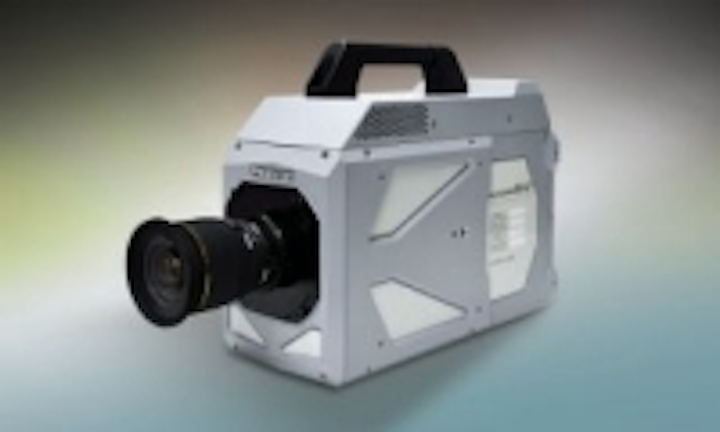 Photron will showcase its FASTCAM SA-Z camera system—which achieves a recording rate of 20,000 fps at 1 MPixel resolution— at SPIE DSS 2014 from May 5-9 in Baltimore, MD. The camera is equipped with a CMOS image sensor with a 20 µm x 20 µm pixel size and is available in 12-bit monochrome or 36-bit color versions with recording memory options from 8GB to 64GB.In addition, the camera features a mechanical shutter for remote system calibration, dual channel GigE interface, and internal SD memory. FASTCAM SA-Z cameras are suitable for use in scientific imaging, ballistics, and industrial research applications.
SPIE DSS 2014 booth number: 1100
To Learn More:
Contact:Photron Inc.
Headquarters: San Diego, CA, USA
Product: FASTCAM SA-Z camera system
Key Features: CMOS image sensor, 20 µm x 20 µm pixel size, 20,000 fps at 1,024 x 1,024, 2 million fps at reduced resolution, GigE interface.
What Photron says:.
View more information on the FASTCAM SA-Z camera.

View More Products| Locate a vendor or system integrator | Receive e-mail updates
Share new products that you think are particularly interesting or helpful by contacting James Carroll, Senior Web Editor, Vision Systems Design.
Join our LinkedIn group | Like us on Facebook | Follow us on Twitter | Connect on Google +