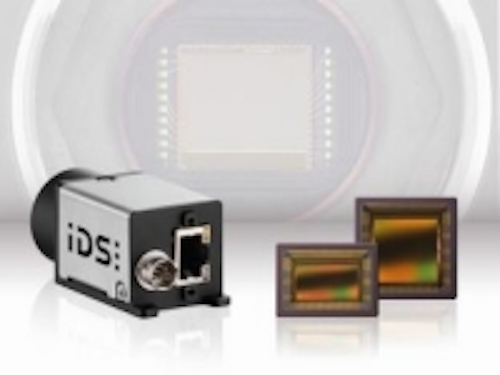 IDS Imaging Development Systems has announced the release of two new models in its line of GigE uEye CP cameras: The 2.2 MPixel UI-5360CP and the 4.2 MPixel UI-5270CP. The UI-5360CP features a Revision 3 CMV2000 CMOS image sensor from CMOSIS and achieves a frame rate of 36 fps while the UI-5270CP features a Revision 3 CMV4000 CMOS sensor and achieves a frame rate of 19 fps. Both cameras have 60 MByte of onboard memory for temporary storage of images, standards IDS software support for plug and play connectivity, and a compact 29 x 29 x 41 mm design. In addition, the Revision 3 CMOSIS sensors in the cameras feature a multi-AOI function with up to eight AOIS, which enables the simultaneous inspection of different features. These cameras are suitable for use in factory automation, microscopy, surveillance, and automotive imaging applications.
To Learn More:
Contact:IDS Imaging Development Systems
Headquarters: Obersulm, Germany
Product: 2.2 and 4.2 MPixel GigE uEye CP cameras
Key features: Revision 3 CMOS image sensors from CMOSIS, 36 fps (UI-5270CP), 19 fps (UI-5270CP), GigE interface, 60 MByte onboard storage.

What IDS Imaging Development Systems says:
View more information on GigE uEye CP cameras.

View More Products| Locate a vendor or system integrator | Receive e-mail updates
Share new products that you think are particularly interesting or helpful by contacting James Carroll, Senior Web Editor, Vision Systems Design.
Join our LinkedIn group | Like us on Facebook | Follow us on Twitter | Connect on Google +