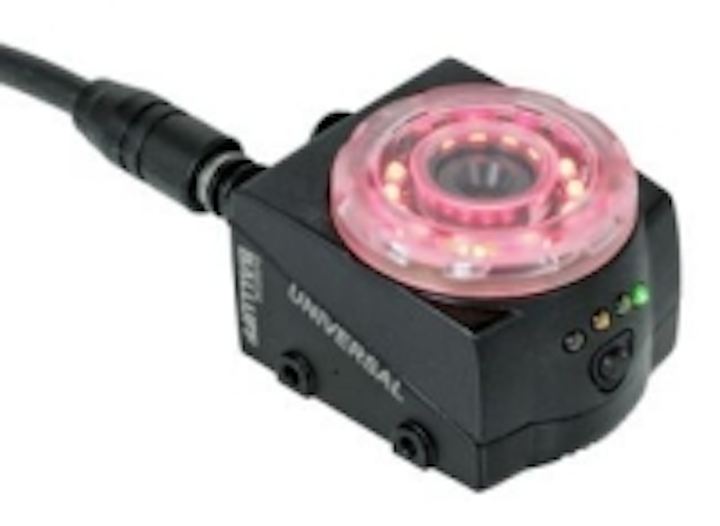 Balluff has announced the release of the new BVS Universal Vision Sensor, which features a 640 x 480 CMOS image sensor and a 360° algorithm for advanced part position detection. The sensor features an RS232 serial port and digital I/O and is available in 6 mm, 8 mm and 12 mm lens version with either a built-in visible red or infrared ring light. It also features an Ethernet TCP/IP port for PC-based configuration and can trigger an external light source. The BVS sensor is suitable for use in part position detection, identifying defects, contour-based counting and matching, and OCR/OCV applications.
To Learn More:
Contact:Balluff, Inc.
Headquarters: Florence, KY, USA
Product: BVS Universal Vision Sensor
Key features: 640 x 480 CMOS image sensor, 360° algorithm foradvanced part position detection, Ethernet TCP/IP and RS232 interface.

What Balluff says:
View more information on theBVS Universal Vision Sensor.

View More Products| Locate a vendor or system integrator | Receive e-mail updates
Share new products that you think are particularly interesting or helpful by contacting James Carroll, Senior Web Editor, Vision Systems Design.
Join our LinkedIn group | Like us on Facebook | Follow us on Twitter | Connect on Google +