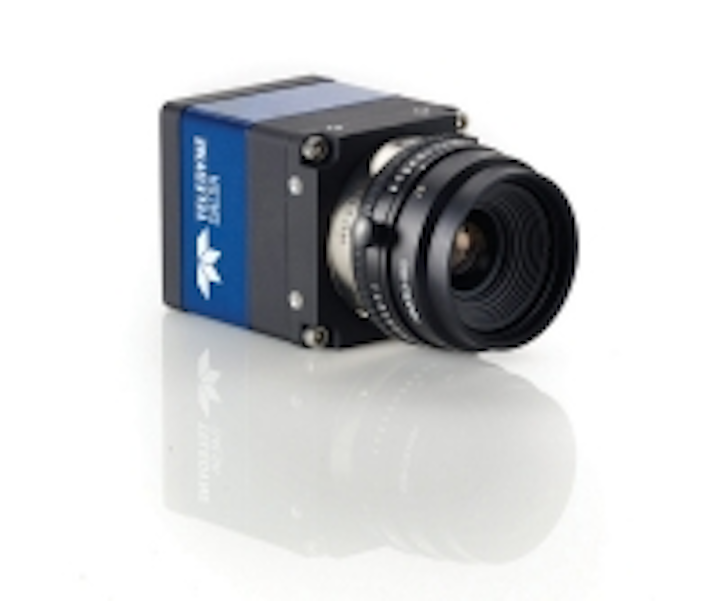 Teledyne DALSA's Genie TS M2560 GigE Vision camera, the latest in the series of Genie TS cameras, is a 5 MPixel model which achieves a frame rate of 51 fps in 8-bit fast mode. The TS M2560 features a monochrome CMOS image sensor with true global shutter and 5 µm pixel size. The GigE Vision cameras are compatible with Teledyne DALSA Sapera LT or third party GenICam compliant software and also feature on-board image compression, a transfer on-demand function, and a multi-exposure feature. Genie TS M2560 cameras are suitable for use in intelligent traffic systems, medical, food and beverage, and electronics inspection applications.
To Learn More:
Contact:Teledyne DALSA
Headquarters: Waterloo, ON, Canada
Product: Genie TS M2560 GigE Vision camera
Key Features: 5 MPixel CMOS image sensor with 5 µm pixel size, 51 fps in 8-bit fast mode, CS-Mount lens, global electronic shutter.

What Teledyne DALSA says:
View more information on the Genie TS M2560.

View More Products| Locate a vendor or system integrator | Receive e-mail updates
Share new products that you think are particularly interesting or helpful by contacting James Carroll, Senior Web Editor, Vision Systems Design.
Join our LinkedIn group | Like us on Facebook | Follow us on Twitter | Connect on Google +