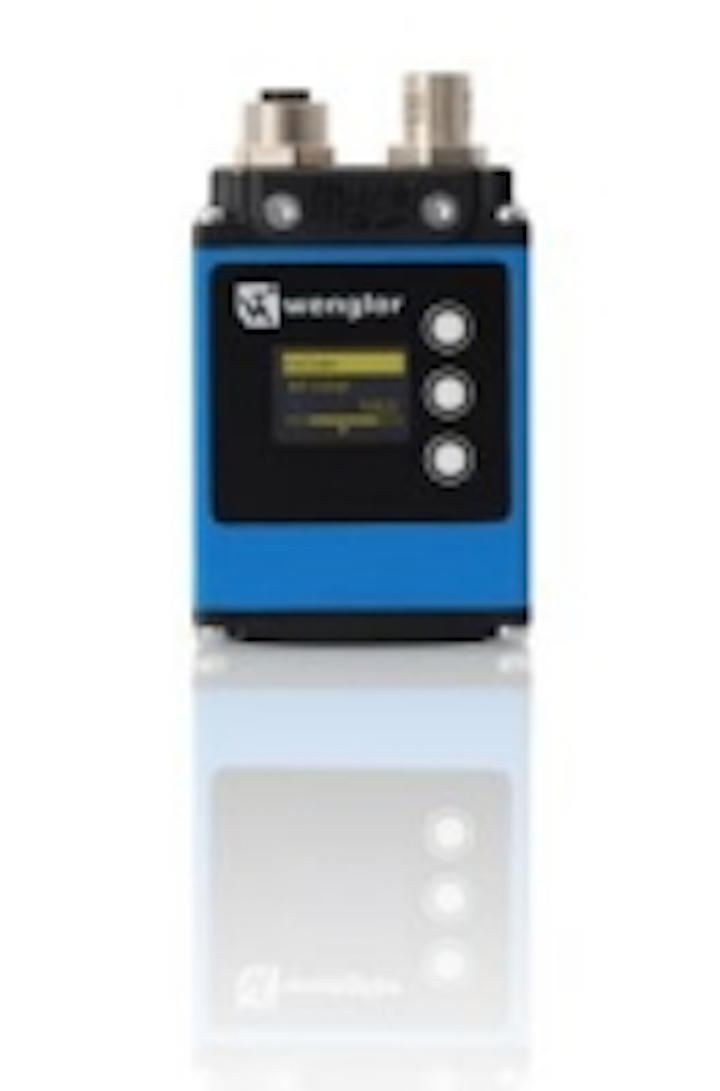 weQube smart cameras feature MultiCore technology, which connects the camera's processors to software packages that enable the camera to function as a vision sensor, smart camera, and 1D/2D barcode scanner. The 736 x 480 pixel camera features color or monochrome CMOS image sensors with a 15 Hz frame rate, 12 LED lights (including infrared, if needed), autofocus, 3D tracking, as well as a number of communication interfaces: Ethernet, PROFINET, RS-232, and FTP server. In addition, the camera features compact IP67 aluminum housing, replaceable screening grid with integrated polarization filter, and a Micro SD card. weQube smart cameras are suitable for use in 1D/2D barcode reading, part/object inspection, and dimensional accuracy check applications.
To Learn More:

Contact:wenglor
Headquarters: Tettnang, Germany
Product: weQube smart cameras
Key Features: 736 x 480 pixels, CMOS image sensor, MultiCore technology (Enables camera to work as vision sensor, smart camera, and barcode reader), LED lights, multiple communication interfaces.

What wenglor says:
View more information on weQube smart cameras.

View More Products| Locate a vendor or system integrator | Receive e-mail updates
Share new products that you think are particularly interesting or helpful by contacting James Carroll, Senior Web Editor, Vision Systems Design.
Join our LinkedIn group | Like us on Facebook | Follow us on Twitter | Connect on Google +