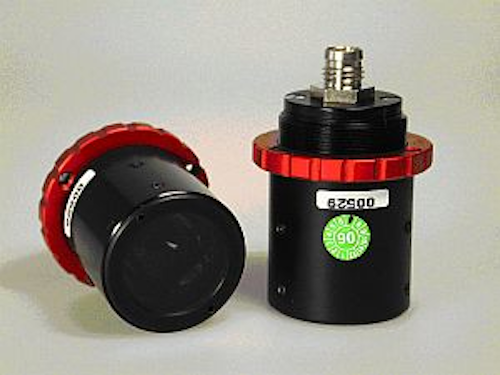 The LED illumination spot (LED-Spot) is designed for lighting small object areas with a configuration suitable for harsh industrial environments. Various filters may be used with the spot lighting source, and an adapter on light pipe is available, so the illumination source is a potential substitute for cold light sources. Appropriate power supplies are offered for the LED-Spot.
IB/E Optics
Hutthurm, Germany
-- Posted by Vision Systems Design

View More New Products

---
NEW PRODUCT PRESS RELEASE
LED Illumination Spot
The LED illumination spot of IB/E OPTICS is designed for illumination of small object areas.
The configuration of the spot is suitable for rough industrial environment.
Customized Adjustments:
The LED-Spot can be tuned concerning design and adaption.
Attachments:
A wide variety of filters can be used for the spot.
An adapter on light pipe is available.
So the LED illumination spot is usable as substitute for cold light sources and consequently there will
be further applicabilities.
IB/E OPTICS additionally offers suitable power supplies.
IB/E OPTICS Eckerl GmbH
Industriestr. 6
94116 Hutthurm
Tel.: +49(0)8505/3222
Fax: +49(0)8505/3400
ibe@ibe-optics.com

SOURCE: IB/E Optics