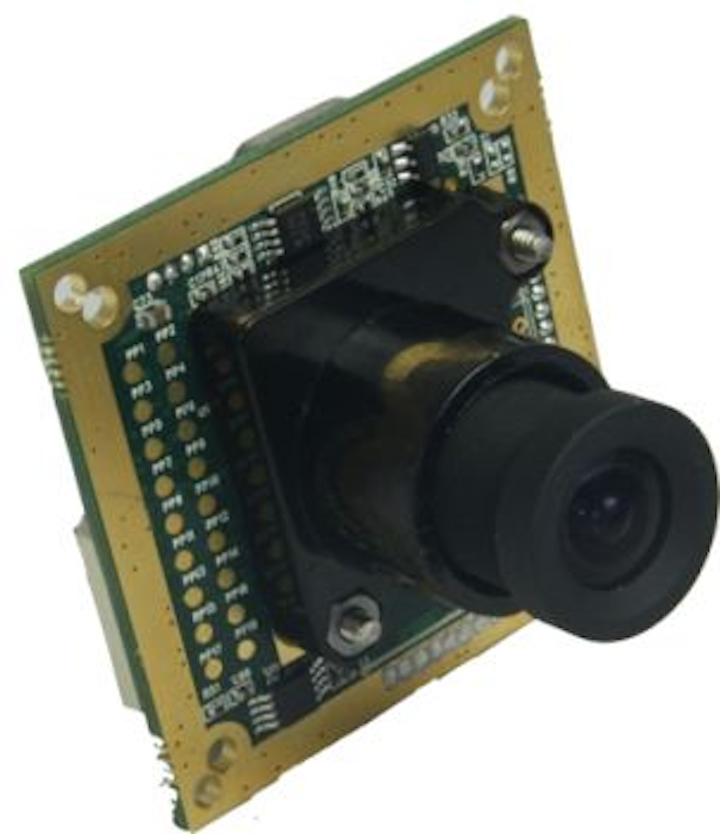 The Nightwolf imaging solution is enhanced firmware and a camera system architecture, based on Pixim's existing Seawolf chip, designed to overcome lighting issues for infrared (IR)-assisted IP and CCTV cameras. The imaging solution enhances IR imaging for video surveillance applications by eliminating hot spots caused by reflective objects in the scene, and also exposes highlights and darker background details simultaneously. The enhanced imaging capabilities eliminate the need for mechanical DC iris lenses or adjustable IR LEDs. Nightwolf delivers high-resolution color images at 690 HTVL effective with a dynamic range of 120 dB maximum.
Pixim
Mountain View, CA, USA
-- Posted by Vision Systems Design
View More Vision+Automation Products
Locate a vendor or system integrator in our Online Buyer's Guide
---
NEW PRODUCT PRESS RELEASE
Pixim Introduces Nightwolf Imaging Solution Optimized for IR-Assisted Cameras
Nightwolf, Pixim's latest offering, corrects video capture problems common to IR-assisted cameras while reducing system cost.
MOUNTAIN VIEW, Calif. -- Pixim Inc., a leading provider of imaging technology for enterprise security cameras, launched its Nightwolf imaging solution specifically designed for IR-assisted CCTV and IP cameras. Nightwolf eliminates hot spots common to IR cameras with near-field reflective objects in the scene and correctly exposes highlights as well as darker background details simultaneously—an unprecedented capability in the large market for IR-assisted video security cameras.
A typical IR-assisted CCD camera attempts to solve the hot spot problem by either closing down a mechanical iris or dimming the infrared LED lights. While either of these compromises can help avoid hot spot saturation, the resulting side effect is that the camera loses critical shadow detail greatly reducing the utility of the captured video. With innovative digital imaging technology, Pixim Nightwolf is able to capture both foreground and background details even in cases where very strong IR lighting is deployed. In fact, Nightwolf capability is so effective, that use of expensive mechanical DC iris lenses or adjustable infrared LEDs is no longer necessary.
In addition to optimized night-mode operation, Nightwolf offers daytime color performance identical to Pixim's popular Seawolf imager covering all lighting conditions night and day, including challenging, mixed lighting scenes. Pixim's Nightwolf delivers accurate, high-resolution color images at 690 HTVL effective. With a dynamic range of 120 dB max, Nightwolf captures all of the critical details in a scene including highlights, shadows, and mixed lighting without compromising image quality or color accuracy.
"IR lighting creates hot spots that make it difficult for traditional CCD cameras to create usable video," explains John Bernstein, director of engineering for Pixim. "Analog CCD cameras designed to combat issues caused by IR lighting have difficulty picking up details in both the foreground and background of the image at the same time. Pixim Nightwolf overcomes IR-lighting problems and generates actionable, accurate video containing better information."
"IR-assisted cameras use light invisible to the human eye to capture video at night," says John Monti, Pixim's vice president of marketing and business development. "Many users do not realize that lighting challenges often occur with both visible and invisible light and then are disappointed with the results from their cameras. With Nightwolf, Pixim is able to offer its manufacturing partners a viable solution to the lighting issues commonly seen with IR-assisted cameras."
About Pixim
Pixim Inc. has been developing innovative imaging technology for enterprise security cameras for more than 12 years. With millions of cameras installed around the globe, Pixim's patented Digital Pixel System technology empowers hundreds of thousands of pixels to act like individual, self-adjusting cameras. This all-digital system enables Pixim-powered cameras to efficiently capture high resolution video in natural color, regardless of lighting condition. Headquartered in Mountain View, California with offices in Florida, Virginia, Colorado, Ohio, Israel, UK, Korea, Japan, Hong Kong, and Taiwan, Pixim is able to meet the needs of its worldwide customer base. Visit www.pixim.com/cameras for a complete listing of Pixim-based cameras.
SOURCE: Pixim