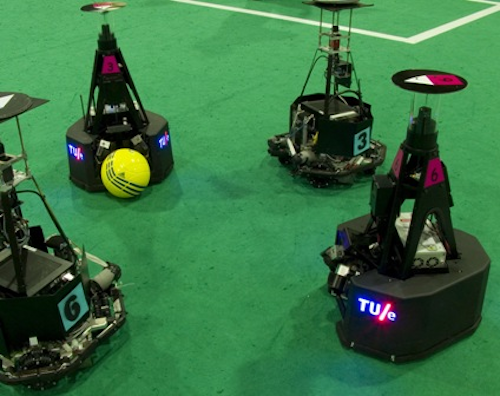 AUGUST 18, 2009--Two teams whose robots featured intelligent cameras from Vision Components (Ettlingen, Germany; www.vision-components.com) were among the winners of this year's RoboCup, the soccer world cup for intelligent robots which took place from June 29-July 5, 2009 in Graz, Austria.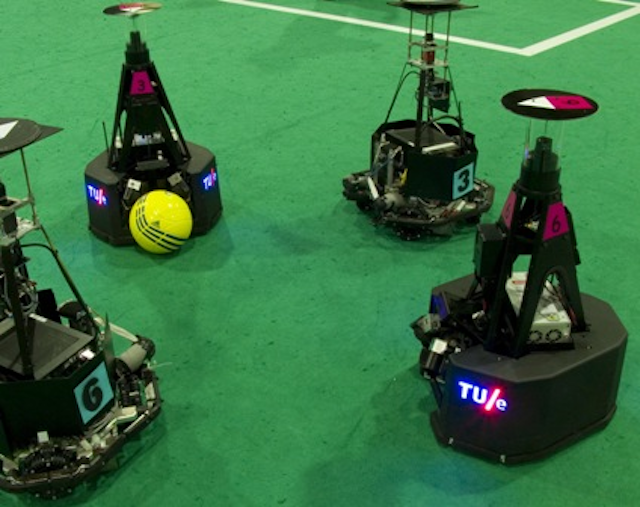 FIGURE 1. RoboCup silver medal: Soccer robots from Eindhoven University.
The "Tech United" team from Eindhoven University, the Netherlands, finished second in the Middle Size League. Their robot soccer players were equipped with VC 4458-type 1-GHz cameras, which are installed to "look up" at an angle, thus providing a 360° field of vision. With the support of the smart cameras, the robots never lose track of the ball. Intelligent algorithms ensure that game tactics are implemented -- a strategy that carried the team into the finals.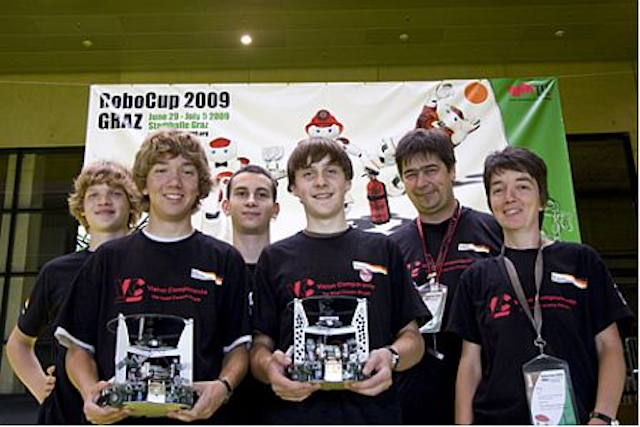 FIGURE 2. RoboCup bronze medal: Junior team from Rockenhausen. (Courtesy of Benedikt Koeppel)
A German junior team -- the "Rockys Senior" from Rockenhausen -- also managed to secure a podium position using VC cameras. The students won third place in the "Soccer A Secondary" category of the RoboCup Junior competition, which consists of soccer, dance, and rescue contests. In this case, the image-processing tasks were performed by VCSBC4016C board cameras.

-- Posted by Carrie Meadows, Vision Systems Design, www.vision-systems.com