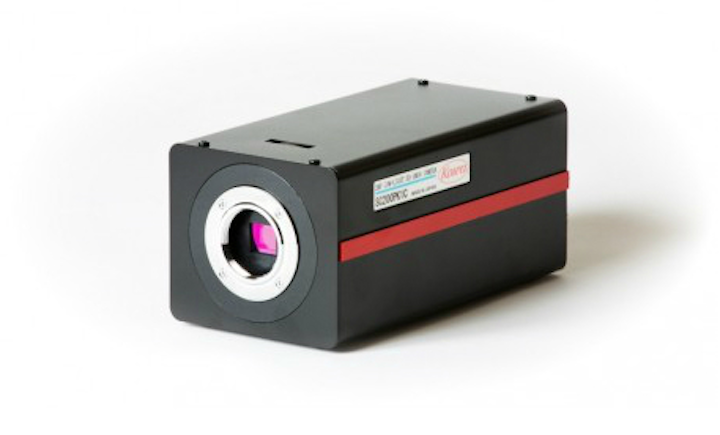 The SC200PK1C camera, to be shown by Kowa at SPIE DCS 2019, is a 2/3" CMOS 2MPixel camera that can provide a color image at 30 fps, with as low as 0.0005 Lux. The camera is 78 x 58 x 140 mm in size, has a 5 µm pixel, and is equipped with a CS mount. According to the manufacturer, the SC200PK1C is ideal for surveillance applications.
Kowa will show at SPIE DCS 2019 in Booth #843.

To Learn More:
Contact: Kowa
Headquarters: Torrance, CA, USA
Product: SC200PK1C camera
Key Features: 2/3" sensor size, 2 MPixel CMOS sensor, 5 µm pixel
What Kowa says:
View more information on the SC200PK1C camera.
Share your vision-related news by contacting Dennis Scimeca,Associate Editor, Vision Systems Design
To receive news like this in your inbox, click here.