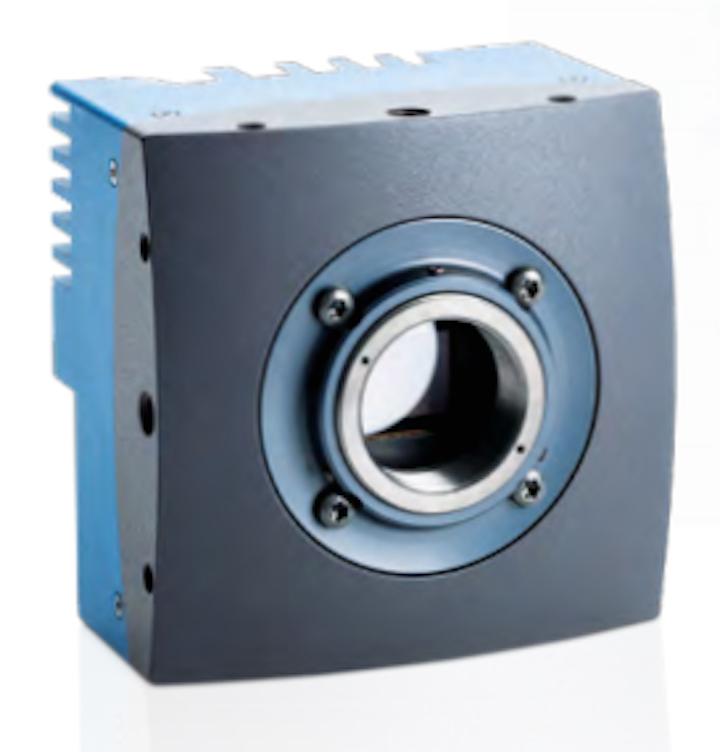 Lakesight Technologies will show the new EoSens 1.1CXP2 camera at Automate 2019. The new camera, which has a 80 x 80 x 53 mm footprint, features a LUX13HS CMOS global shutter sensor in 4/3" format with a 13.7 µm pixel size, and C-Mount and F-Mount options.
The EoSens 1.1CXP2 provides 1280 x 864 pixels at 3,600 fps and up to 150,000 fps at reduced resolution. The camera features a CoaXPress V2 interface with 4 x 12 Gbits/s transmission.
Lakesight will also show three products from Chromasens, the allPIXA evo and ChromaPIXA camera lines, and the Coronall Coaxial Light module line.
Lakesight Technologies will show at Automate 2019 in Booth #9454.

To Learn More:
Contact: Lakesight Technologies
Headquarters: Munich, Germany
Product: EoSens 1.1CXP2 camera
Key Features: 80 x 80 x 53 mm, LUX13HS sensor, 13.7 µm pixel, 1280 x 864 pixels at 3,600 fps.
What Lakesight Technologies says:
View more information on the EoSens 1.1CXP2 camera.
Share your vision-related news by contacting Dennis Scimeca,Associate Editor, Vision Systems Design
To receive news like this in your inbox, click here.