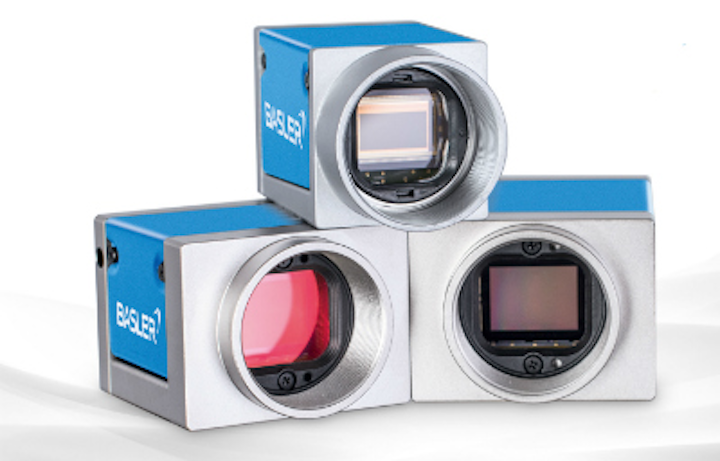 Basler has begun production of its new MED ace camera series. The new cameras feature CMOS image sensors from either the Sony Pregius series or the PYTHON line from ON Semiconductor, and feature GigE and USB 3.0 interfaces.
MED ace cameras provide pixel sizes up to 5.86 µm, low temporal dark noise up to 2e-, and sensor sizes up to 1.1". The cameras are produced in accordance with DIN EN ISO 13485:2016 standards, and include Basler's MED feature sets designed for medical and life sciences.

To Learn More:
Contact: Basler
Headquarters: Ahrensburg, Germany
Product: MED ace camera series
Key Features: Sony Pregius or PYTHON sensors, GigE and USB 3.0 interfaces, up to 164 fps at 20 MPixel resolution.
What Basler says:
View more information on the MED ace camera series.
Related stories:
Opto-acoustic imaging and ultrasound team up for breast cancer analysis
Vision system detects pharmaceutical contaminants
Hyperspectral microscopy serves biological pathology
Share your vision-related news by contacting Dennis Scimeca,Associate Editor, Vision Systems Design
To receive news like this in your inbox, click here.