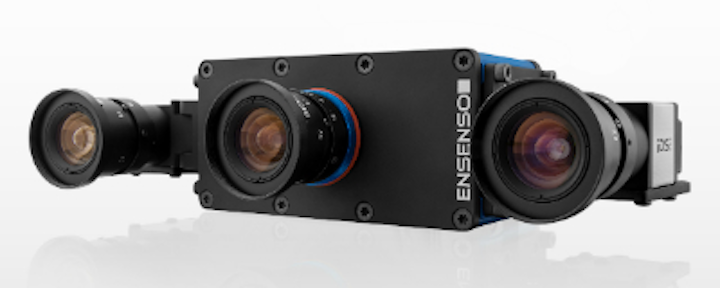 IDS Imaging Systems will demonstrate its Ensenso 3D cameras and IDS NXT line of app-based cameras at Automate 2019.
Ensenso stereo vision cameras, designed for 3D vision applications, use integrated CMOS sensors and a projector to take advantage of the "projected texture stereo vision" technique. IDS Imaging will put on a bin picking demo of the Ensenso cameras working in concert with a Techman Robot.
The IDS NXT cameras are app-based, meaning functions can be installed on the smart camera for different applications. IDS will exhibit the IDS NXT vegas model via a demonstration of detecting unsealed drums transported by conveyor belt. IDS will also demo the self-learning algorithms of the IDS NXT rio model.
IDS Imaging Systems will show at Automate 2019 in Booth #9528.

To Learn More:
Contact: IDS Imaging Development Systems
Headquarters: Obersulm, Germany
Product: 3D Ensenso and IDS NXT cameras.
Key Features: CMOS sensors/projector combination for "projected texture stereo vision" technique; app-based camera systems
What IDS Imaging Development Systems says:
View more information on the 3D Ensenso and IDS NXT cameras.
Share your vision-related news by contacting Dennis Scimeca,Associate Editor, Vision Systems Design
To receive news like this in your inbox, click here.