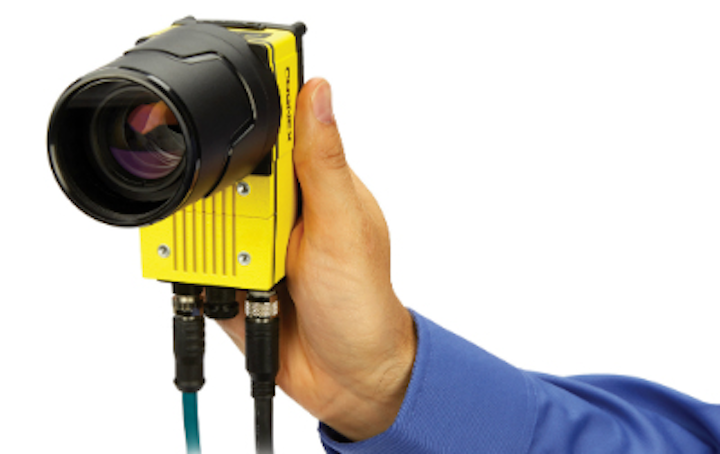 Cognex will show the In-Sight 9912 12 MPixel area scan smart camera at Automate 2019. The In-Sight 9912 comes in monochrome or color models, features a 1.1" CMOS sensor with 3.45 µm pixel size, can acquire 14 fps in monochrome and 8 fps in color.
The 53.4 x 60.5 x 121 mm camera has 7.2 GB memory with an 8 GB micro SD card, 832 MB of SDRAM, requires 24 VDC, has a GigE interface, and features IP67 protection with C-mount lens cover.
Cognex will show at Automate 2019 in Booth #7725.

To Learn More:
Contact: Cognex
Headquarters: Natick, MA, USA
Product: In-sight 9912 smart camera
Key Features: 12 MPixel, CMOS, 3.45 µm pixel, monochrome or color, GigE interface, IP67 protection.
What Cognex says:
View more information on the In-sight 9912 smart camera.
Share your vision-related news by contacting Dennis Scimeca,Associate Editor, Vision Systems Design
To receive news like this in your inbox, click here.