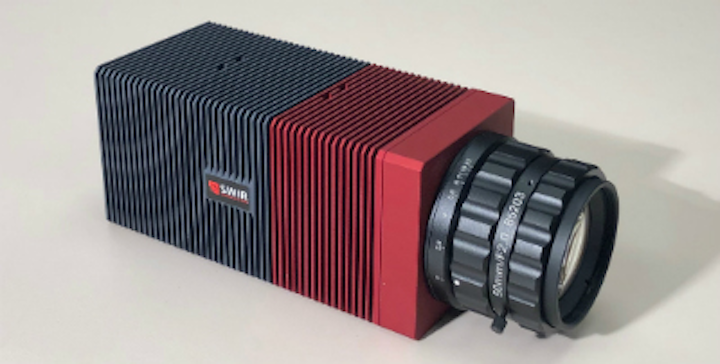 SWIR Vision Systems Inc. will showcase the new Acuros HD SWIR camera at Automate 2019. The new camera provides 1920 x 1080 resolution and 2.1 MPixel imaging, with a 33 mm sensor size,15 µm pixel pitch, 14-bit frame rate of 30 fps, 15% QE, and an F-Mount lens.
The Acuros series, according to the manufacturer, is intended to compete with InGaAs cameras, at a lower price point.
SWIR Vision Systems will show at Automate 2019 in Booth #9126.

To Learn More:
Contact: SWIR Vision Systems Inc.
Headquarters: Research Triangle Park, NC, USA
Product: Acuros HD SWIR camera
Key Features: 1920 x 1080, 2.1 MPixel, 15% QE.
What SWIR Vision Systems Inc. says:
View more information on the Acuros HD SWIR camera.
Share your vision-related news by contacting Dennis Scimeca,Associate Editor, Vision Systems Design
To receive news like this in your inbox, click here.