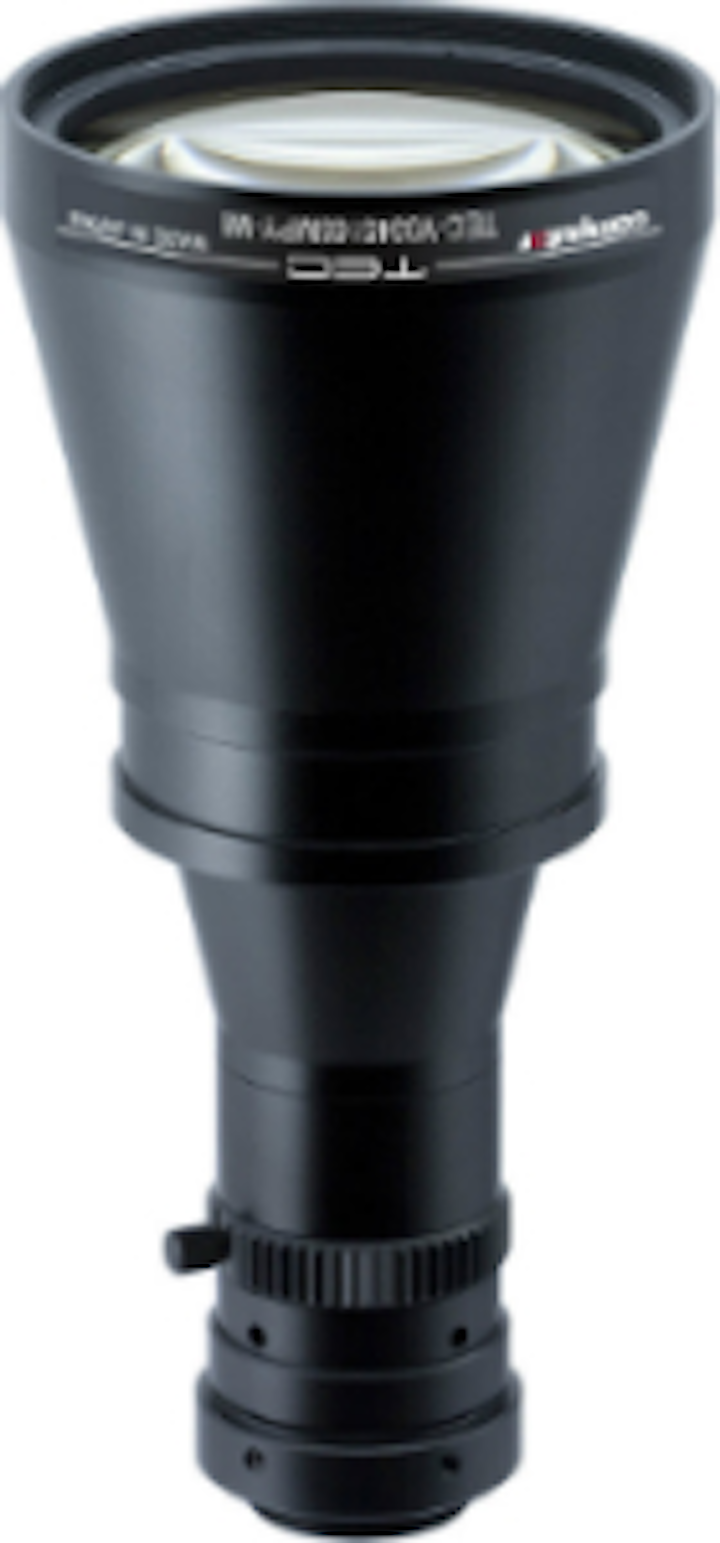 The TEC-V0345165MPY-WI 12 MPixel C-Mount 0.345x telecentric lens is designed for 1.1" sensors and compatible with 12 MPixel sensors. The lens is specialized for the Sony IMX253 3.45 µm image sensor, designed for 165.2 mm working distance, features low TV distortion up to the outermost corner (-0.024%), and can view 1 pixel as 10 µm.
Computar Optics will be showing at Automate 2019 in Booth #9425.

To Learn More:
Contact: Computar Optics
Headquarters: Cary, NC, USA
Product: TEC-V0345165MPY-WI lens
Key Features: 12 MPixel, 0.345x, designed for 165.2 mm working distance.
What Computar Optics says:
View more information on the TEC-V0345165MPY-WI lens.
Share your vision-related news by contacting Dennis Scimeca,Associate Editor, Vision Systems Design
To receive news like this in your inbox, click here.