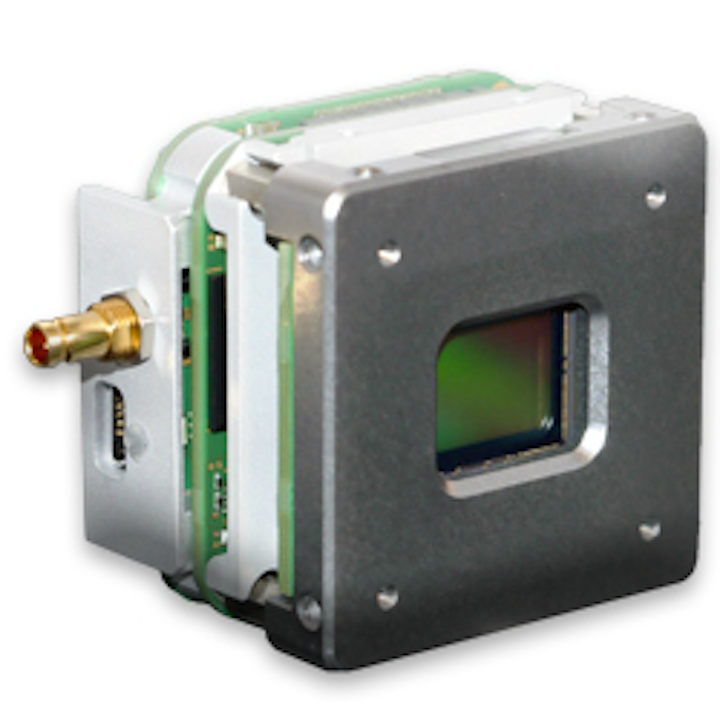 Adimec will show the TMX-55 camera at SPIE DCS 2019. The TMX-55 features a 1" global shutter CMOS IMX255 image sensor, 4096 x 2176 resolution, up to 41 fps, and is available in monochrome and color models. The camera also features CoaXPress interface and ruggedized design that meets MIL-STD-810H standards, with an operating temperature range of 45° to over 80° C.
The TMX-55 also has auto exposure control, automatic white balance and auto contrast enhancement, as well as Adimec's Adaptive Resolution functionality, which consists of proprietary interpolation algorithms in the camera to adapt CMOS pixels to deliver equivalent or better image quality as CCD at the same field of view.
Adimec will show at SPIE DCS 2019 in Booth #428.

To Learn More:
Contact: Adimec Advanced Imaging Systems
Headquarters: Eindhoven, The Netherlands
Product: TMX55 ruggedized CMOS camera
Key Features: IMX255 CMOS image sensor, 4096 x 2176 resolution, up to 41 fps, CoaXPress interface, Adaptive Resolution feature.
What Adimec says:
View more information on the TMX-55 camera.
Share your vision-related news by contacting Dennis Scimeca,Associate Editor, Vision Systems Design
To receive news like this in your inbox, click here.