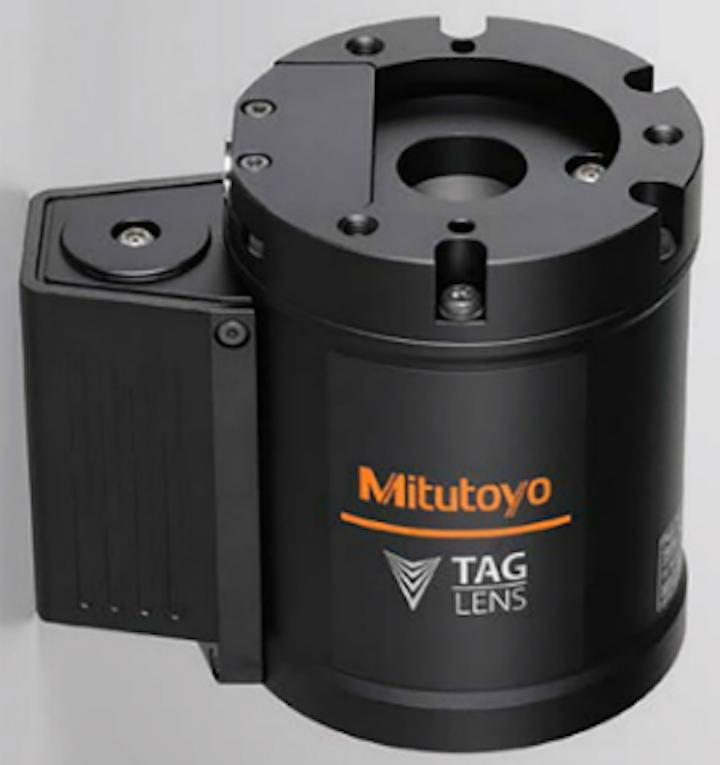 Mitutoyo America will show the TAGLENS measuring scope at Automate 2019. When added to a conventional lens, TAGLENS enables change of focal length in 14 microseconds, and requires no mechanical movement when scanning and no need to change the camera position.
According to Mitutoyo America, the TAGLENS can also measure tilted, moving, and ghost images at different distances, is always in focus even when in motion, and requires no autofocus or z-axis power unit.
Mitutoyo will show at Automate 2019 in Booth #8711.

To Learn More:
Contact: Mitutoyo America
Headquarters: Aurora, IL, USA
Product: TAGLENS measuring scope
Key Features: 14 microsecond focal length change, no requirements for mechanical movement or camera position change while scanning.
What Mitutoyo America says:
View more information on the TAGLENS measuring scope.
Share your vision-related news by contacting Dennis Scimeca,Associate Editor, Vision Systems Design
To receive news like this in your inbox, click here.