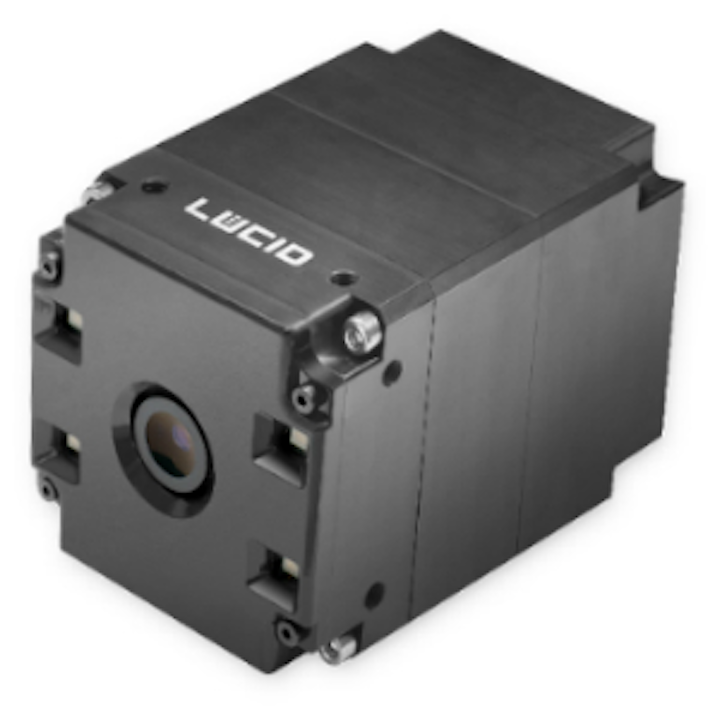 At the Automate 2019 conference, LUCID Vision Labs will show two cameras, the Helios 3D and 5GBASE-T Atlas models.
The Helios 3D 0.3 MPixel camera features Sony's IMX556PLR back-illuminated Time of Flight NIR image sensor with 640 x 480 array, 10 µm pixel size, and the ability to produce depth data at 60 fps over a Power over Ethernet GigE interface.
The Atlas camera series features 5GBASE-T technology that can provide 600 MB/s of data up to 100 m transfer using Ethernet cable. 5 GigE Atlas cameras range from 5 MPixels to 31.4 MPixel models. High-resolution models feature the IMX342 APS-C format global shutter CMOS, 19.6 MPixel IMX367, and 16.8 MP IMX387 sensors.
LUCID will show at Automate 2019 at booth #8551.

To Learn More:
Contact: LUCID Vision Labs
Headquarters: Richmond, BC, Canada
Product: Helios 3D Camera; 5GBASE-T Atlas Camera.
What LUCID Vision Labs says:
View more information on the Helios 3D Camera and 5GBASE-T Atlas Camera.
Share your vision-related news by contacting Dennis Scimeca,Associate Editor, Vision Systems Design
To receive news like this in your inbox, click here.