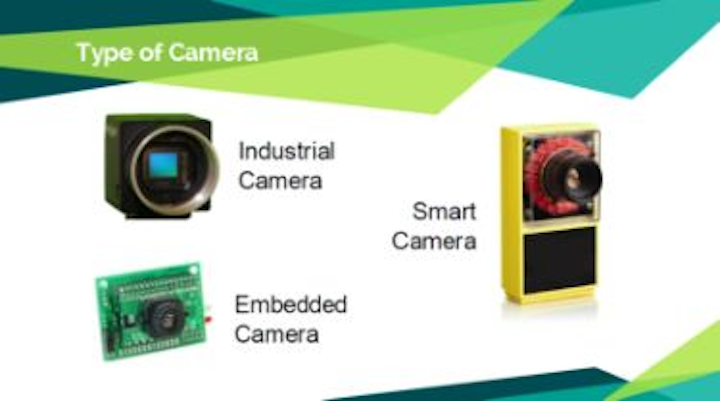 When it comes to choosing the correct industrial camera or smart camera for your imaging needs, understanding camera and optic specifications are crucial.

During a free webcast on February 13, Tom Brennan, President, Artemis Vision, will explain these specifications while also discussing factors such as resolution, frame rate, pixel count, field of view, as well as provide an overview of the types of cameras that are currently available.
Additionally, he will explain how these specifications impact system performance for producing images that can be analyzed by machine vision software. Furthermore, Brennan will discuss how choosing the correct lens for your camera can affect system performance. During the webcast, attendees will come away knowing what factors to consider in choosing a camera for your application, and how to weigh these specific parameters.
Webcast information:
How to choose the right camera or smart camera for your vision system
Tom Brennan, President, Artemis Vision
February 13, 2019, 11:00 AM EST
You may also like:
Worldwide Industrial Camera Directory: Industrial camera selection is challenging given the diversity of cameras and performance, and proper selection is critical for anyone designing a machine vision system. This directory helps solve that problem.
Industrial camera survey highlights an embedded trend: In collaboration with Vision Systems Design and Inspect magazines, FRAMOS has conducted a market survey of trends, interfaces and future developments in industrial camera technology.
Smart cameras simplify systems integration tasks: Combining lighting, imagers, software and I/O, smart cameras are easing the task of machine vision system design.