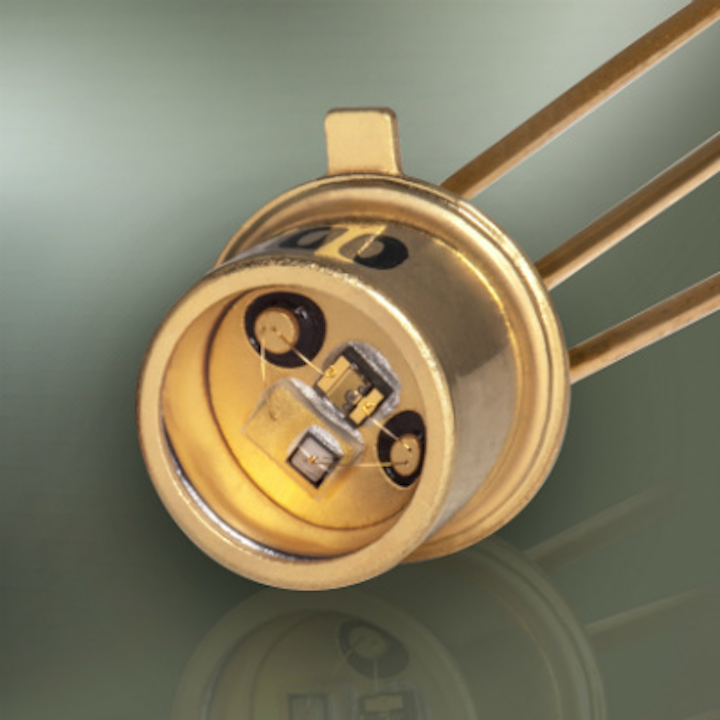 The OD-265-001, one of four ultraviolet light-emitting diodes (UVLEDs) in the new OD-series from Opto Diode, features a total power output of 0.53 mW (minimum) and 0.68 mW (typical), with peak emission wavelengths at 260 µm (typical) and 270 µm (maximum). Spectral bandwidth at 50% is typically 13 µm.
The half-intensity beam angle measures 70 degrees, with forward voltage typically at 5 V and a maximum of 6.5 Volts. Capacitance is typically 350 pF. Thermal parameters include storage temperature ranges of -40 °C to 100 °C and operating temperatures range from -30 °C to +80 °C.
According to Opto Diode, the OD UVLED series is suitable for disinfection applications.

To Learn More:
Contact: Opto Diode
Headquarters: Camarillo, CA, USA
Product: OD-265-001 UVLED
Key Features: 0.53 mW to 0.68 mW total power output, peak emission wavelengths at 260 µm and 270 µm
What Opto Diode says:
View more information on the OD-265-001 UVLED.


Related stories:
LED lighting vendors diversify their product offerings
LED illumination spans the electromagnetic spectrum
Share your vision-related news by contacting Dennis Scimeca,Associate Editor, Vision Systems Design
To receive news like this in your inbox, click here.