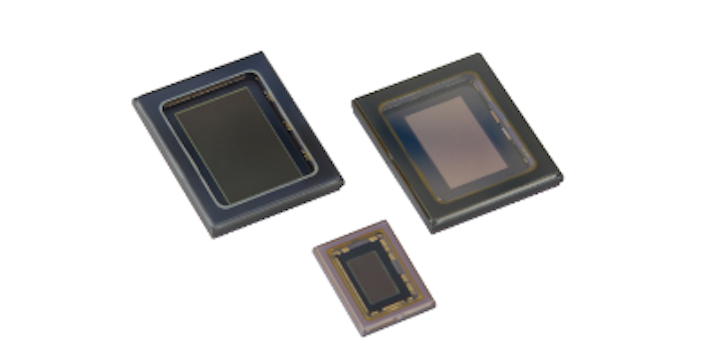 The IMX392 global shutter CMOS image sensor, built with Sony Pregius technology, is a 1/2.3" sensor with a square 1920 x 1200 active pixel array, featuring 2.3 MPixels with a pixel size of 3.45 µm, and runs 167 fps at 10 bits or 200 fps at 8 bits. Other features include a 2x2 vertical FD binning read-out mode that sums neighboring pixels to create "super pixels" to assist with low-light conditions.
Image data is transferred over a low voltage sub-LVDS interface. An 8/10/12 bit A/D converter is included with the IMX392. Color and monochrome versions are available. According to FRAMOS, the IMX392 is suited to quality inspection, factory automation, and traffic applications.

To Learn More:
Contact: FRAMOS
Headquarters: Taufkirchen, Germany
Product: Sony IMX392 image sensor
Key Features: 1/2.3", 1920 x 1200 square active pixel array, 2.3 MPixels, 3.45 µm pizel size
What FRAMOS says:
View more information on the Sony IMX392 image sensor.
Related stories:
Image sensors expand machine vision applications
CMOS image sensor market reached $13.9 billion in 2017
Polarized machine vision camera introduced by Sony
Share your vision-related news by contacting Dennis Scimeca,Associate Editor, Vision Systems Design
To receive news like this in your inbox, click here.