Automation Technology presents CX-Compact 3-D sensors
The CX-Compact Sensors from Automation Technology provide detector-heads for high-speed 3D scanning.
Sep 29th, 2010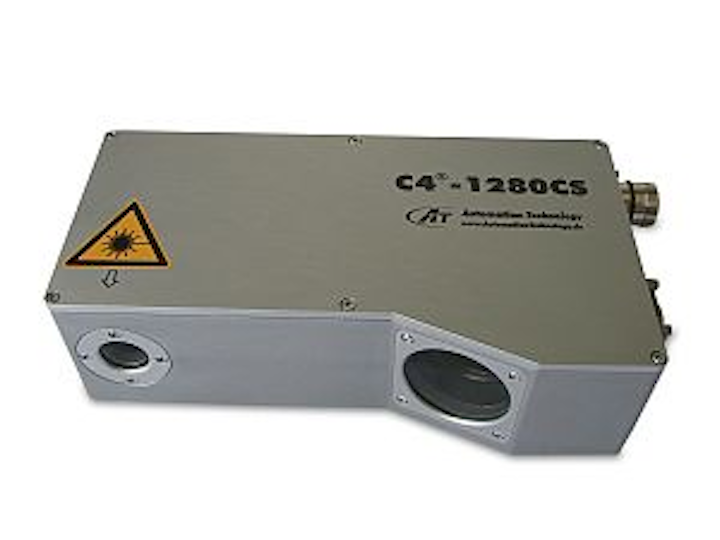 PRESS RELEASE
With the new CX-Compact Sensors, Automation Technology (Bad Oldesloe, Germany) presents a new generation of detector-heads for high-speed 3D scanning. Its core comprises the world fastest high-resolution-sensors, which are available with a resolution of 2352 x 1728 pixels and a max profile-frequency of 23.5 KHz or 1280 x 1024 pixels and up to 71.5 kHz. They are built in together with the complete laser electronics into a compact protective housing, which can be arranged to meet customer specific needs.
With CameraLink and the GigE Vision standard, two very common interfaces are available for the CX-Sensors. The integration of these sensors into applications is very simple because the sensors heads are compatible with the GenICam-protocol. This means that the complicated configuration of the cameras through camera-specific libraries is already history. Now, the access to the camera takes place through simple XML. In addition, the Gigabit Ethernet version is also available as a Smart camera with an image memory of 1GB.
The components in the Sensor head are built in according to the Scheimpflug principle, so that during the measurement a very precise result is achieved through an extended depth of sharpness. Thanks to the recently developed HDR-3D technology, the image intensity reaches also new levels of quality, extending the dynamic to up to 90 dB. This enables even the scanning of materials with surfaces that have inhomogeneous reflectivity.
The 3D-compact sensors can be combined with lots of image processing tools available in the market. This enables integrators to work with their favorite tools during the development phase of their applications, saving so lots of programming and integration efforts for the 3D technology. Once the integration work has been finished, the sensor heads assure a reliable and fail-proof performance, due to the fact that both the sensor and the laser are very robust and built in a very rugged but light enclosure made from anodized aluminum (IP 64/67).
Source: Automation Technology GmbH
-- Posted by Vision Systems Design