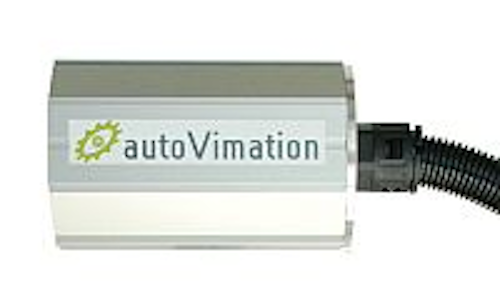 FEBRUARY 1, 2010--The Orca line of enclosures protects large cameras with a maximum cross-section of 60 × 60 mm in rugged industrial environments. They are suitable for linescan cameras, laser scanners, 3-D measuring systems, and compact thermal imaging cameras. Cameras are installed using a patented quick lock and heat guide system. The mounting elements also dissipate heat generated by the cameras. Orca enclosures have a cross-section of 96 × 96 mm and come in lengths starting at 140 mm. The enclosures use the company's standardized "Mechanical Machine Vision Interface," which allows users to adapt all compatible image-processing components directly to the enclosure.
autoVimation
Karlsruhe, Germany
www.autovimation.com

-- Posted by Carrie Meadows, Vision Systems Design

Find information on Cables/Connectors/Extenders
------
PRESS RELEASE

Well-packaged solution for large cameras: Orca protective enclosures from autoVimation

Karlsruhe - The new Orca line of enclosures from autoVimation protects large cameras with a maximum cross section of 60 x 60 mm reliably even in rugged industrial environments. They are suitable e.g. for line scan cameras, laser scanners, 3D measuring systems such as the Ranger camera from Sick, and compact thermal imaging cameras. Cameras can be easily installed using a patented quick lock and heat guide system. These mounting elements also serve to dissipate the heat generated by the cameras. Orca protective enclosures have a cross section of 96 x 96 mm and come in lengths from 140 mm.


Orca protective enclosures use the standardized "Mechanical Machine Vision Interface" developed by autoVimation, which allows users to adapt all compatible image processing components directly to the enclosure. This does away with the time-consuming manufacturing of light holders. Alternatively, in applications where no IP protection is required, customers can benefit from these advantages by using the corresponding Orca mounting block.

Company Background

Established in 2008, Karlsruhe-based autoVimation was founded by Peter Neuhaus to provide solutions for easier installation and adjustment of image processing components. The company has developed a modular construction kit that simplifies the connection of all required components, which does away with costly and time-consuming manufacturing of dedicated mounting brackets. The product portfolio also includes compact, easy-to-integrate enclosures that provide optimal protection for cameras and lenses in industrial applications, and ensure good heat dissipation. autoVimation supplies complete, ready-to-install mechanical solutions for cameras and light fittings, and enables the integration of special lenses, filters, light barriers, encoders, or other sensors.

autoVimation's customers include renowned companies from various industry branches, such as the pharmaceutical and food industry, measuring technology, quality control, and security technology.


Contact:
autoVimation
Haid-und-Neu-Str. 7
76131 Karlsruhe
Germany
Tel.: +49 721 / 627 6756
Fax: +49 721 / 627 6759
e-mail: sales@autovimation.com
WWW: www.autovimation.com