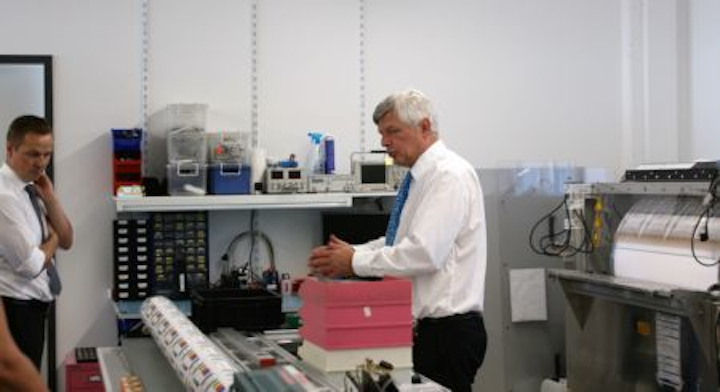 Tichawa Vision, an Augsburg, the Germany-based developer of award-winning contact image sensor technology, has opened a new manufacturing facility to accommodate its expanding business.
Rising sales figures necessitated the move, which will result in the company's ability to increase productivity by 30% while being able to manufacture 95% of parts in-house. Tichawa's contact image sensors (CIS) are touted by the company as an alternative to conventional line scan cameras.
The VD(Distance)CIS-sensor, for example, was developed for inspection applications and features a resolution of 300 dpi, while able to achieve a depth of field of 10 mm. With the sensor, Tichawa was also able to increase the working distance from the standard 10 mm to 60 mm at 300 dpi. The sensor is available in RGB and monochrome and has line rates of up to 120 kHz.
With the new facility, the company hopes to continue its growth.
"Our goal is to increase our revenue from the current 2,5 Million Euro to 10 Million Euros over the course of the next few years," said Dr. Nikolaus Tichawa, CEO and founder of Tichawa Vision (pictured). "The new manufacturing facilities and reinvested profits provide ideal conditions. We are well on track. The quality of our products speaks for itself."
View the Tichawa Vision press release.
Share your vision-related news by contacting James Carroll, Senior Web Editor, Vision Systems Design

To receive news like this in your inbox, click here.
Join our LinkedIn group | Like us on Facebook | Follow us on Twitter