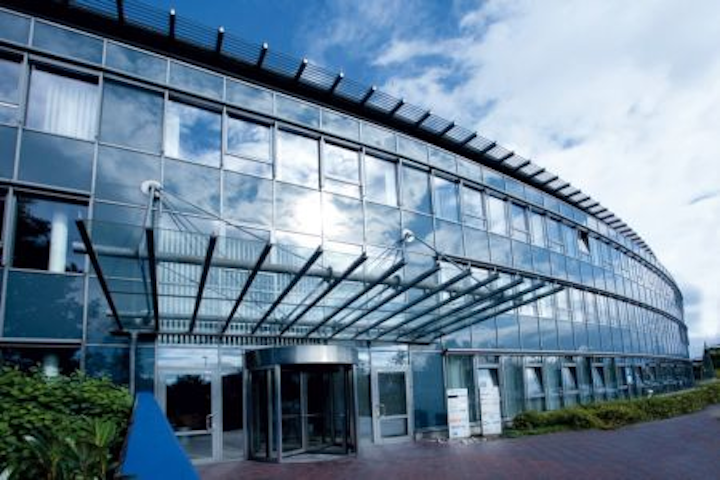 Industrial camera and componentcompany Basler has reported 100% growth in incoming orders in the first six months of the fiscal year 2017, going from €50.2 million (Euro) in the same period last year, to €100.4 million.
Basler's sales of €78.5 million during this time period are 62% over the previous year's level of €48.5 million, while the gross profit margin increased from 49.7% to 50.3%. Earnings before taxes also rose from €5.3 million to €18.2 million, while pre-tax return rate amounted to 23%, over 11% last year. At a slightly increased tax ratio, the result per share went up from €1.19 to €4.03.
Throughout the year, Basler has added to its portfolio of industrial cameras with the addition of numerous ace models featuring Sony Pregius and STARVIS CMOS image sensor, while also expanding its Microscopy PowerPack with fast camera models and a new sharpening feature. In addition to this, and perhaps aiding the company's significant growth, is Basler's increased focus on embedded vision. At last year's VISION show in Stuttgart, the company showcased several camera modules for embedded vision, and this year, put its Basler dart camera modules with BCON interface and development kit for embedded vision applications into series production.
To even further increase its presence in the embedded vision market, Basler also acquired embedded vision consulting and development company mycable Gmbh. mycable is a consulting company in embedded computing systems that was founded in 2001. The company supports their customers in the selection of embedded computing architectures, as consulting and conceptual designs, as well as prototypes and serial products, are developed within the framework of a customer order. mycable's primary customers are in the automotive and computer vision industry. With the acquisition, Basler notes that it intends to "increase its market penetration in the rapidly growing field of embedded vision technology," while also "significantly reducing the integration efforts of embedded vision technologies for its customers."
Hardy Mehl, CFO of Basler, commented on the growth: "In a very dynamic market environment, Basler AG closed the first half-year of 2017 with new record values in incoming orders and sales. For the first six months of 2017, the VDMA reported the strongest growth for image processing components since 15 years. For German manufacturers of image processing components this meant an order growth by 47 % and a sales growth by 43 % - in the same period Basler's incoming orders grew by 100 % and sales by 62 %."
He continued, "With these tailwinds we are very well prepared for the second half-year of 2017 and will continue to forge ahead with our growth strategy. Regarding the market situation, after a very dynamic start of the year, we expect a slowdown in the second half-year that can already be seen in our incoming orders."
As a result of these figures, Basler raised its 2017 forecast and now forecasts sales of €140-150 million at a pre-tax margin of 15-18%.
View more information on Basler.
Share your vision-related news by contacting James Carroll, Senior Web Editor, Vision Systems Design

To receive news like this in your inbox, click here.
Join our LinkedIn group | Like us on Facebook | Follow us on Twitter